Hugo Didier
June 29, 8:00am - 10:00am EDT. Hosted at Shopify
part of a series on Craft
About the speaker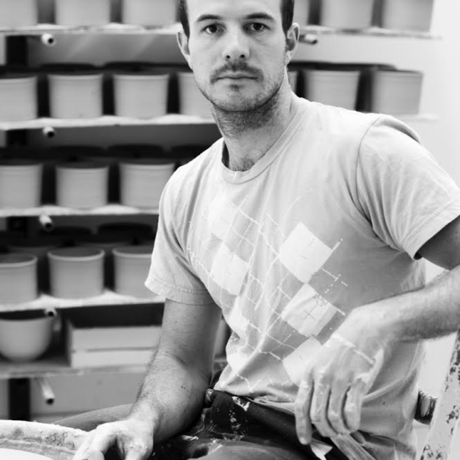 Étant issu d'une lignée de potiers, Hugo a choisi de marier l'ancien avec l'actuel en produisant une céramique moderne et engagée.
Avec les collections «Not made in china» et «Cé Faitte Icitte», il propose au consommateur une réflexion sur les objets qui habitent notre quotidien. Il l'invite à considérer la ou les personnes qui l'ont confectionné et de penser à la provenance et au cadre dans lequel ces objets ont été fabriqués. Également, il s'interroge sur la relation émotive entretenue avec nos biens.
Local partners
Create enhanced short URLs called campaign links that detect the source of clicks, dynamically append UTM tags and track conversions.
Le Brûloir, avec ses trois locaux (café-resto, café-comptoir et labo de torréfaction) est une entreprise locale qui oeuvre dans tous les aspects du café de spécialité. De l'achat des grains, à la torréfaction et à la mise en marché dans ses deux cafés de quartier, l'entreprise a pour mission de servir et de fournir les meilleurs produits dans un environnement chaleureux et sain! Mais le Brûloir, c'est plus que du café, c'est aussi une entreprise ou les idées, les projets et les collaborations foisonnent. De l'économie circulaire, aux relations durables, en passant par le bien-être de ses clients et des ses employés, l'entreprise est ancrée dans un système de valeurs humaines qui vise à rendre son milieu environnant meilleur!
Le magazine VOIR est fier de présenter un blogue dédié à la communauté CreativeMornings/Montréal, créé sur sa plateforme web avec une double mission : offrir une vitrine aux contributions de la communauté créative au développement de Montréal, en partageant notamment des parcours de créatifs et des portraits d'entrepreneurs; et disséminer les réflexions de la communauté sur les sujets mensuels qui animent la conversation mondiale du mouvement CreativeMornings. Vous trouverez ainsi régulièrement sur ce blogue des chroniques, des entrevues, des illustrations, des podcasts ainsi que les vidéos des conférences CreativeMornings/Montréal.
Additional details
POLITIQUE DE BILLETTERIE
Les billets pour CreativeMornings/Montréal sont alloués au hasard afin de permettre à chacun une chance plus équitable d'assister à nos événements. Les inscriptions débuteront le lundi 25 juin à 11h. Vous avez jusqu'au mardi 26 juin à midi pour vous inscrire en liste d'attente. Le tirage des billets pour l'événement aura lieu dans les heures qui suivent.
TICKETING POLICY
Tickets to CreativeMornings/Montréal are allotted randomly through a lottery in order to give everyone a fair chance of attending our events. Registration will be activated on Monday, June 25 at 11am. You will then have until Tuesday, June 26 at noon to register on the waitlist. The draw will take place shorty after to distribute the tickets to the event. The first 100 to register are guaranteed a ticket.
Location
Hosted at Shopify
490, rue de la Gauchetière Ouest
Montréal, Quebec H2Z 0B2
When June 29, 2018
8:00am - 10:00am