Evan Voyles
June 29, 8:00am - 9:30am CDT. Hosted at Austin Beerworks
part of a series on Craft
About the speaker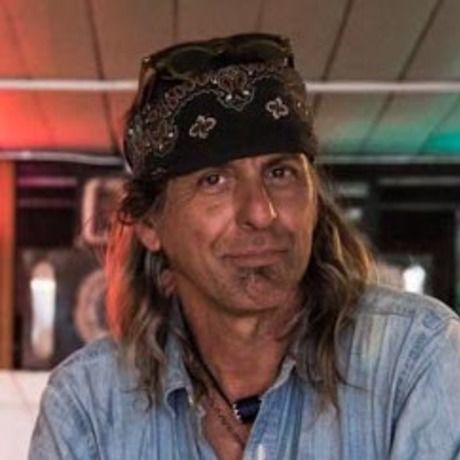 Evan Voyles was born and raised in Austin, Texas, with much of his youth spent at his family's Lazy V Ranch in the nearby Hill Country. He is a cum laude graduate of Yale University, with a degree in Intensive English. Trained to tear down, analyze, and rebuild literature, Voyles instead applied his talent to the unintentional poetry and iconic imagery of classic American roadside signage. His careers as both signmaker and artist have been guided by this interest.
Built under the aegis of his business The Neon Jungle, most of Voyles' award-winning signs may be seen on the streets of Austin, Texas. Independent music venues, restaurants, boutiques, theatres, and advertising agencies are the core of his clientele. He has also placed work from New York to Los Angeles, and from Switzerland to Japan.
Voyles' paintings are shown at Blackmail, a boutique/gallery that he co-owns with his wife on Austin's hip South Congress shopping strip. Voyles is also well known as a collector and dealer of vintage cowboy boots and vintage handmade signs, both of which he considers to be forms of American folk art.
Local partners
Spredfast creates social media management software for enterprise brands. Their mission is to connect global brands to the people they care about most.
USAA is a financial services company (insurance/banking/investments) for the military community and their families.
With coffee beans sourced globally and roasted in Spicewood, TX, Cuvée Coffee is committed to quality, sustainable, and direct relationship coffee. Cuvée was the first coffee company to offer nitro cold brew in a can.
Location
Hosted at Austin Beerworks
3001 Industrial Terrace
Austin, Texas 78758
When June 29, 2018
8:00am - 9:30am