Dr. Andrew E. Pelling
November 24, 8:30am - 10:00am EST. Hosted at Telfer School of Management, University of Ottawa
part of a series on Death
About the speaker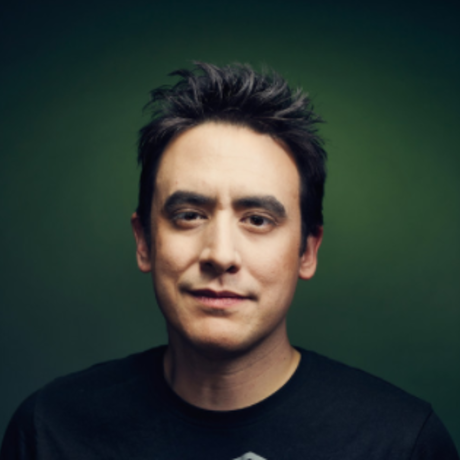 Scientist, professor, entrepreneur and TED Fellow Andrew Pelling has built a career on unapologetic curiosity, creativity and serendipity. He is a professor and Canada Research Chair at the University of Ottawa, where he founded and directs a curiosity-driven research lab that brings together artists, scientists, social scientists and engineers. The lab uses low-cost, open source materials and methods to explore speculative living technologies of the future. He has, for instance, created human body parts made from plants and grown living skins on LEGOs – innovations with the potential to replace prohibitively expensive commercial biomaterials.
Pelling is also the co-founder and CTO of Spiderwort Inc., a mission driven company developing open source platforms to enable the widespread and global adoption of biological research in all environments and economic contexts. Most recently, he founded pHacktory, a street-level research lab in Ottawa that amplifies community ideas through a potent mixture of craft, serendipity and curiosity.
Pelling's work has been in the international media spotlight for many years, with recognition in outlets such as Wired, Huffington Post, NPR, Scientific American, Popular Science, BBC, Der Spiegel, Deutsche Welle and others, as well as numerous highlights in the Canadian media and Scientific media.
Local partners
Additional details
CreativeMornings is a monthly breakfast lecture series for the creative community with chapters in over 179 cities around the world. Each month we host an event that is always on a Friday, always in the morning, and always free. We provide coffee, a light breakfast, and a 20-30 minute presentation from a local creative person on the global CreativeMornings theme for that month.
About the theme: To our ancient ancestors, the fear of death was a palpable and daily motivator. Although our world is infinitely safer than it was centuries ago, we are still driven by the fear of death and we expertly attribute it to even the smallest events: traffic, deadlines, a mistake, public speaking, your boss's name on your caller ID on a Saturday.
What we have done well as a species is leverage the fear of death to inspire achievements that seemed impossible, to create work that needed to be made, and to discover insights that help us live well.
This month's global exploration of Death is chosen by our Miami chapter and illustrated by Syd Weiler.
Event Schedule:
8:30 AM - Doors open
8:30 - 9 AM - Check in, enjoy breakfast
9:00 AM - Talk begins
9:30 AM - Q&A with speaker
9:45 AM - Open pitch (have something to share with us? Now's the time!)
10:00 AM - Off to work!
Directions: University of Ottawa, Telfer School of Management, Desmarais Building (55 Laurier East ), 12th floor, room 12102. Click here for directions to 55 Laurier East.
Ottawa U Campus is easily accessible by public transit. The Desmarais Building is located next to the Laurier Transitway Station.
Parking: On campus, you can either park in the Desmarais underground parking lot (pay and display) or in the Brooks garage (pay at the exit). Please be aware that you can only access the Desmarais parking lot heading North on Nicholas St. Main campus parking map. The Desmarais lot has no daily maximum and the rate is approx. $4.50/hour. The Brooks lot is also $4.50/hour but with a daily maximum of $17.00.
The Rideau Centre parking lot is a nearby campus option. The cost is approx. $1.50/half hour.
Accessibility: Note the venue is fully accessible. Please do not hesitate to reach out to us if you need further assistance: ottawa@creativemornings.com.
Location