"Kate Hanisian and Ramsey Ford share their passion for how the social sector and design can come together. "
Co-founders of Design Impact Kate Hanisian and Ramsey Ford discuss how they build empathy into their work: it's about creativity and inclusivity. They share five stories of times that they dug deeper or jumped into another person's shoes to better understand the people and the project they were working on and how it leads to better outcomes in their work . As Ford sums it up, "Empathy is about knowing and being known."
About the speaker
Kate Hanisian
Design Impact Executive Director, Co-founder
Kate has over fifteen years of professional experience in creative social sector development. Her work with Design Impact began in 2009 while living and working in a rural south Indian village. Since then she has grown the organization from a small idea to a full-fledged public interest design firm that uses innovative approaches to address pressing community needs. She has provided consultation and partnership to various organizations such as the Annie E. Casey Foundation, Aspen Institute, TEDx, and the National Endowment for the Arts.
In addition to leading Design Impact, she teaches as an Adjunct Faculty member at the University of Cincinnati and the Center for Creative Leadership. Kate's work has been published through media outlets such as Stanford Social Innovation Review, Fast Company, and GOOD, and she is listed as one of Public Interest Design's Top 100 Global Designers. Her experiences in corporate, non-profit, and educational settings have given her a unique ability to build diverse, cross-sector partnerships that create positive social change.
Aside from to do-good stuff, Kate likes to make up jingles, design spontaneous obstacle courses, and untangle stubborn knots.
Ramsey Ford
Design Impact Design Director, Co-founder
Ramsey's experience as a leader in social innovation is rooted in his background of entrepreneurship and product development. In his work as a design consultant, he helped several Fortune 500 companies develop and successfully market innovative and category-transforming products. As a serial entrepreneur, he has developed successful service and product based businesses and is listed on several patents.
Due to his passion for social good, Ramsey invested his efforts in co-founding Design Impact, a social venture that connects design process with complex community issues. Through his work with Design Impact, Ramsey has worked on or directed over 45 social change projects, ranging from local health initiatives to nationwide skill building platforms. An award winning designer for both his for- and non-profit projects, Ramsey has worked to further the conversation on innovative design in the social sector through numerous workshops, published articles, and speaking engagements.
In addition to the aforementioned, Ramsey is known to bring a flare for air guitar, a love of making things up, and a knack for drawing puzzling, yet comical doodles.
Favorite quotes from this talk See all
"

The way we think about empathy is that empathy is really meaning just with—do it with somebody. . . . We talk a lot about what is it like to feel with, be with, sit with, laugh with, cry with, and how can we bring that into our work. — Cincinnati Design Week: Kate Hanisian & Ramsey Ford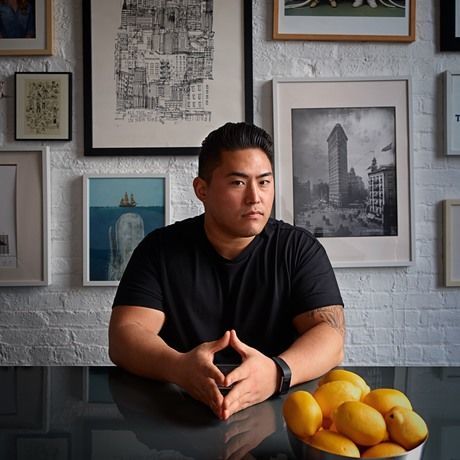 added by
Paul Jun
"

Empathy is about knowing and being known. — Cincinnati Design Week: Kate Hanisian & Ramsey Ford
"

Working across any sort of boundaries actually makes us immediately more vulnerable. — Cincinnati Design Week: Kate Hanisian & Ramsey Ford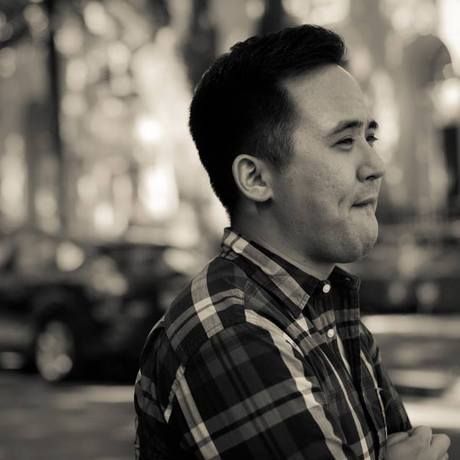 added by
TJ Lee
"

Whatever you're doing, whoever you're talking to, if you're building a relationship, you should be sitting knee to knee. — Cincinnati Design Week: Kate Hanisian & Ramsey Ford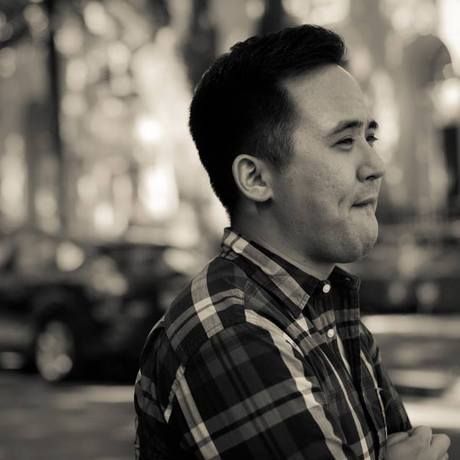 added by
TJ Lee
Photos from this talk See all
navigateleft
navigateright
166

Lovely Attendees








see everyone