Derek McCoy
February 21, 8:30am - 10:00am MST. Hosted at RedLine
part of a series on Invest
About the speaker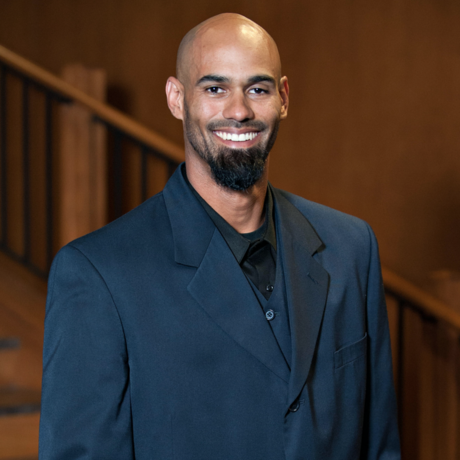 Derek McCoy represents Denver's Project PAVE, a non-profit with decades of experience specializing in relationship violence prevention and intervention services. Derek is the Director of PAVE's Prevention programs and has worked with the organization for 8 years. Prior to working with PAVE, Derek was a collegiate and professional football player, starring as a wide receiver at the University of Colorado from 2000-2003 before moving on to a brief career in the NFL.
Local partners
Additional details
Invest in TENSION: Investing in the tension between our authentic and expected selves
Most of us have something profound in common – there's a deep, and often unexamined, tension between who each one of us is authentically and who we are expected to be. What if we began to examine this tension and dialogued collectively about these expectations so that each of us can embrace our truest self, and help each other center ourselves in authenticity?
Derek McCoy is the Director of Violence Prevention Initiatives at PAVE, which is focused on empowering youth to end the cycle of relationship violence through therapy, advocacy, and education. Derek has found passion and purpose working to positively transform certain masculine cultural norms that lead to outcomes of violence, and is looking forward to sharing his experience with you and challenging you to think critically and creatively about how you can also contribute to this transformation.
Location
Hosted at RedLine
2350 Arapahoe St
Denver, Colorado United States 80205
When February 21, 2020
8:30am - 10:00am