Danielle Krysa's thoughts about jealousy, creative blocks, and humble pie
Designer and artist Danielle Krysa tells her highly personal story of how the popular website TheJealousCurator.com began using the metaphor of humble pie. In this highly vulnerable talk, Krysa compares the sweet stuff of pie fillings with the soggy crust, which for her is like the two ways of viewing humility: as a lack of pride or arrogance versus feeling insignificant or inferior. Krysa ends her presentation with a recipe for "Humble Pie Sweet Stuff" which captivated and inspired the audience. Enjoy your humble pie!
About the speaker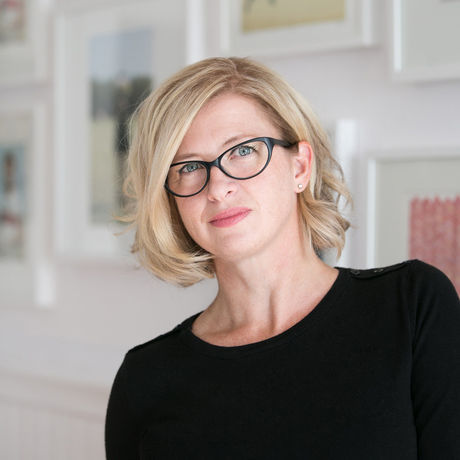 TICKET LOTTERY REGISTRATION WILL OPEN MAR 20TH
NOTE: Vancouver uses a lottery system, so please JOIN WAITLIST to obtain a ticket. See below for more info.
Danielle Krysa has a BFA in Visual Arts, and a post-grad in Design. She has worked as a graphic designer and Creative Director for 15 years, and is the writer / curator behind the contemporary art site, The Jealous Curator (launched 2009). Danielle writes daily posts showcasing artwork from around the world, has written articles for several magazines including Anthology, and Frankie, and in 2014 she published two books, both with Chronicle Books, titled "Creative Block" and "Collage". Danielle has just started writing her third book which will be released Fall 2016.
Danielle has curated art shows in Washington DC, Vancouver Canada, Chattanooga TN, Los Angeles, and San Francisco. She has also had the great pleasure of being a guest speaker at PIXAR, and was recently featured in several video segments on oprah.com. The Jealous Curator has been featured by Oprah Magazine, The Huffington Post, Brain Pickings, Sunset Magazine, Frankie Magazine, InsideOut Magazine, Flow Magazine, The Vancouver Sun, Apartment Therapy, and Glamour Paris.
How do you define creativity and apply it in your career? This is a strangely hard question to answer! I suppose, to me, creativity means looking at the world in your own unique way, and then being able to make your ideas into reality in whichever form works for you… visual art, design, craft, writing, music, etc. I have a BFA followed by a design degree so I've had a creative career since my early 20s. When I got my first design job out of college, I can clearly remember thinking how insane it was that I just got to make stuff all day long… and they paid me!? Granted, a creative career can be pretty exhausting on the days when there are NO ideas to turn into reality, but hopefully those days are few and far between!
Where do you find your best creative inspiration? Thrift shops.
What's the one creative advice or tip you wish you'd known as a young person? I wish I'd known that everyone has an inner critic. I truly thought I was the only one that heard that mean little voice, and I let it stop me for a really long time. If I'd known that every creative person hears it from time to time (or all the time!) I would have cut myself some slack.
Who would you like to hear speak at CreativeMornings? Mary-Jo Dionne
How does your life and career compare to what you envisioned for your future when you were a sixth grader? My plan had been to be a back-up dancer for Janet Jackson. I'm still waiting for that to work out.
When you get stuck creatively, what is the first thing you do to get unstuck? Eat chips. But right after that, I cut things up. Whatever I'm working on that isn't working gets chopped up, moved around and transformed into something completely different. It usually works.
What is the one movie or book every creative must see/read? I love Wayne White's documentary, "Beauty is Embarrassing"
Favorite quotes from this talk See all
"

Creating your own tribe is hugely important. — Danielle Krysa
Photos from this talk See all
navigateleft
navigateright
204

Lovely Attendees




see everyone