CreativeMornings Lates: Celebrating LGBTIQ+ spaces
– Hosted at The Outside Project LGBTIQ+ Community Centre
part of a series on Lost
About the speaker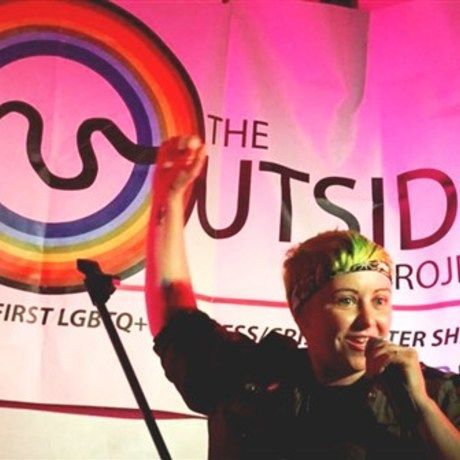 Carla Ecola is the Founder & Director of The Outside Project, the UK's first LGBTIQ+ crisis/homeless night shelter and community centre. Following several years of homelessness Carla began working in the homeless sector in their mid-twenties. They saw a lack of representation of LGBTIQ+ people, and reflected on their own experience of homelessness and not accessing 'mainstream' services. With the help of colleagues, friends, activists, drag queens and punks, and the support of LGBTIQ+ & homelessness organisations, they founded The Outside Project, opening the first pilot in December 2017, opening as a year round shelter service in December 2018, and as a shelter and community centre combined in April 2019.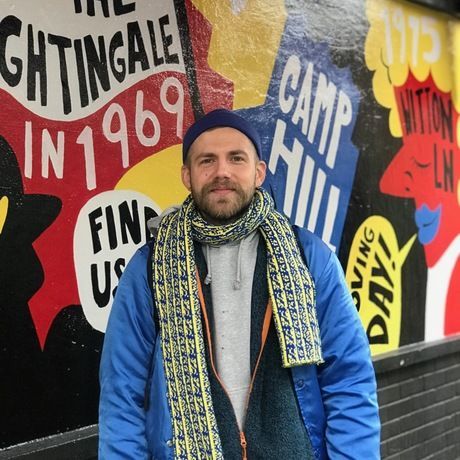 Fred(rik) Andersson is a Swedish Illustrator and ceramicist (sometimes writer), who has been living in London for the past 5 years.
They use bold colours and shapes in order to produce illustrations, comics and ceramics. Their pieces are sometimes funny and sometimes provocative.
The queer community is important to Fred, currently working as an artist director and space coordinator for The Outside Project, helping to raise money and running workshops. Considering the state of the world, Fred believes that it is important to recognise our own privilege and give back to the community that inspires and educates their own practice.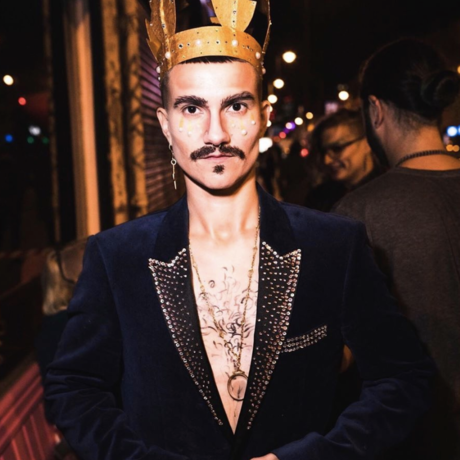 Prinx Silver is fiery drag king, a non-binary trans ambassador and a queer activist. They're part of Friends of the Joiners Arms, group campaigning to open the 1st LGBTQ+ community-run pub in London, where the legendary Joiners Arms was.
Additional details
LGBTIQ+ spaces are often at risk. The decades-long fight to keep venues up-and-running is grassroots-led and vibrant. Despite this, over 150 gay bars and clubs closed in London between 2000 and 2016 alone.
Fighting for safe and inclusive spaces is more than just keeping bars and clubs alive. It's about sober spaces, community centres, youth groups, artist collectives. What does it mean to be lost if you haven't had the privilege of recognition in the first place? Join us at this month's CM Lates as we explore the existence and loss of LGBTIQ+ spaces at the Outside Project, which is the UK's first LGBTIQ+ community centre and crisis/homeless shelter.
Hear from a number of speakers from different LGBTIQ+ spaces and initiatives, including the Outside Project's founder Carla Ecola, and the Friends of the Joiners campaign. Get stuck into different activities to document the spaces that matter to you. Come prepared to share (or hear) stories!
Location