Commissioner Blumert
August 16, 8:30am - 10:00am CDT. Hosted at The Yale Theater
part of a series on Justice
About the speaker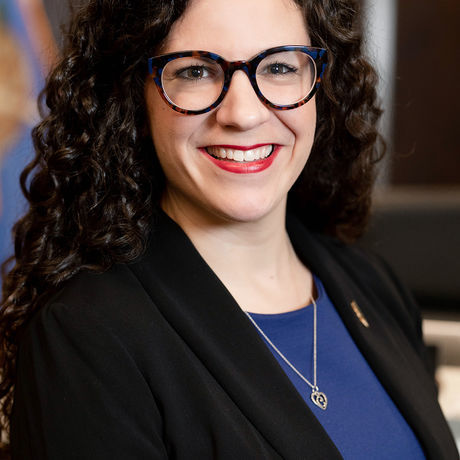 Carrie Blumert is a public health professional with a desire to reform our criminal justice system and engage more young people and women in local government.
Before getting elected as County Commissioner for District 1, she worked for the Oklahoma City County Health Department for 5 years, managing health care partnerships and community based prevention programs.
Prior to her time at City County Health, Carrie worked for Girl Scouts Western Oklahoma and the OU Department of Behavioral Pediatrics. She has a Masters in Public Health from the OU Health Sciences Center and a Bachelor's in Child and Family Services from OSU. She graduated from Bartlesville High School and is the first person in her family to be elected to public office.
Carrie spent the majority of her campaign for County Commissioner knocking on thousands of doors in her district, listening to voters, and educating the public on ways a County Commissioner can improve the community.
Her district covers central and northeast Oklahoma City, Spencer, Midwest City, Del City, Jones, Luther, Forrest Park and Lake Aluma.
Local partners
Additional details
Join us at The Yale Theater on August 16th to hear Commissioner Blumert talk on the theme of JUSTICE.
Location
Hosted at The Yale Theater
227 SW 25th Street
Oklahoma City, Oklahoma United States 73109
When August 16, 2019
8:30am - 10:00am