Christina Marie | Chocolate Life
September 13, 9:00am - 10:00am MDT. Hosted at CSpace
part of a series on Muse
About the speaker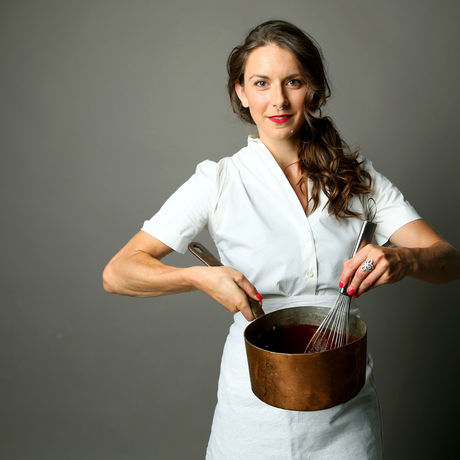 Christina Marie, Chocolate Maker/Chocolatier is most infamous for the Rose & Lemon Chocolate (made with honey) which won National Silver in the International Chocolate Award.
From a young age, her attraction towards "the finer things" led to negative criticism by those close to her. She accepted this view for some time yet one cannot ignore ones nature and she later accepted the power and gift of grandeur; the lap of luxury.
In an unconventional way, the genesis of the brand HOF CHOCOLATE was created from a place of love. Her muse, love drove her to gift to others only that which she believed was an experience of utmost care, quality, and divine presence. This coupled with her innate draw to "the best of things", gave her the confidence to hold standards of excellence without compromise.
Taking time off, in the interim she learned beekeeping to provide raw & pure honey for her Signature Line Chocolates. She is currently working on product development for this year's national competition and the launch of a new chocolate bar series - a campaign to connect young women with successful female leaders.
Additional details
Doors open at 8:30 - we are located on the 4th floor in the treehouse room on the west side.
As our very own YYC luxury brand HOF CHOCOLATE makes its first appearance on CreativeTalks, the founder Christina Marie gives insight to the craftsmanship of her brand; the muses that ignite award winning product and fuel the direction of the brands future.
Location
Hosted at CSpace
1721 29 Avenue Southwest
Calgary , Alberta Canada T2T 1M7
When September 13, 2019
9:00am - 10:00am