Ben Barron
March 22, 8:30am - 10:00am MDT. Hosted at General Assembly Denver - RiNo Station
part of a series on Water
About the speaker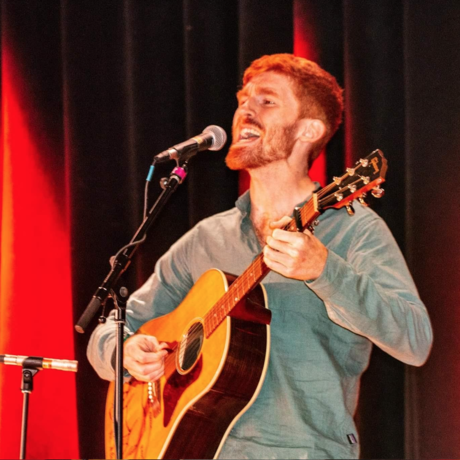 Ben Barron is a musician, film producer, and environmental activist based in Boulder, Colorado. Although his work ranges widely — from studying community-based theater productions in Central Appalachia to leading outdoor education courses in Chile to composing music inspired by the people and places of the Colorado River Basin — it always comes back to people and place. Ben will begin pursuing a PhD in Geography at the University of Colorado in August 2019.
Local partners
Ogilvy has been producing iconic, culture-changing marketing campaigns since the day its founder David Ogilvy opened up shop in 1948. Today, Ogilvy is an award-winning integrated creative network that makes brands matter for Fortune Global 500 companies as well as local businesses across 131 offices in 83 countries. The company creates experiences, design and communications that shape every aspect of a brand's needs through six core capabilities: Brand Strategy, Advertising, Customer Engagement and Commerce, PR and Influence, Digital Transformation, and Partnerships.
As a part of Aquent, we've spent 30+ years as the world's largest creative talent agency, partnering with local companies and agencies—from global powerhouses to fast-growing startups. In fact, we've made well over half a million creative matches, so our ability to find you great creative work is literally unmatched. Vitamin T ensures that companies are never without the talent needed to execute on their creative, marketing and digital strategies.
Ad Club Colorado provides career-boosting and fun networking events through regular social gatherings. Something about Colorado draws flocks of artists, musicians, innovators, and people with plenty of creative bones in their creative bodies. Come be with the over 400 members of our group who are the guiding force for advertising today, tomorrow, and beyond.
Additional details
The Colorado River has carved a deep imprint on both the physical landscape of the American Southwest, and on the people who live near its waters. Musician Ben Barron of the Infamous Flapjack Affair will discuss the trip he and his bandmates took to traverse this endangered river system, and to write music inspired by the people who rely on it, captured in their award-winning film Confluence. Join him for behind-the-scenes storytelling, live music, film excerpts, and a discussion of the places that shape us and the joys and challenges of making music with a purpose.
Location