Austin Blanch, Matthew Malecha, & Jeff Tidball
April 20, 8:30am - 10:00am CDT. Hosted at Minneapolis Institute of Art
part of a series on Game
About the speaker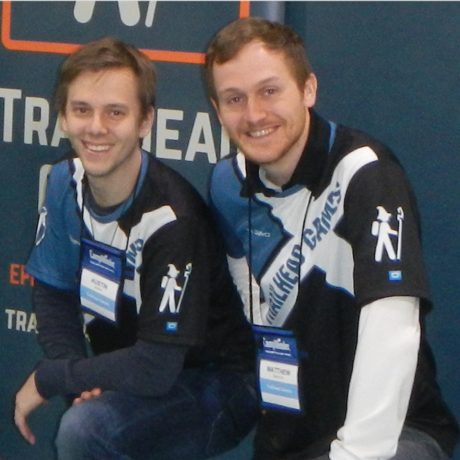 Matthew & Austin are best friends and Co-Founders of Trailhead Games, a company geared towards crafting narrative game experiences for summer camps, schools, and organizations. They have written and run over forty 100+ player programs, each with unique and relevant storylines and game mechanics.
Most recently, their projects have including Climate Clash, an educational game in which 4th-6th grade students race to fund the building and development of carbon-free energy sources, and The Bill, a political activism game incorporating silly organized chaos with practical skills like initiating conversations, creating collaboratively, and organizing movements.
With a worldly repertoire of creative knowledge and a passion for all things fun and games, Matthew and Austin seek to make an impact on the culture around us through the introduction of this narrative style of gaming and utilize the natural human desire to play to enhance our creativity, productivity, and joy.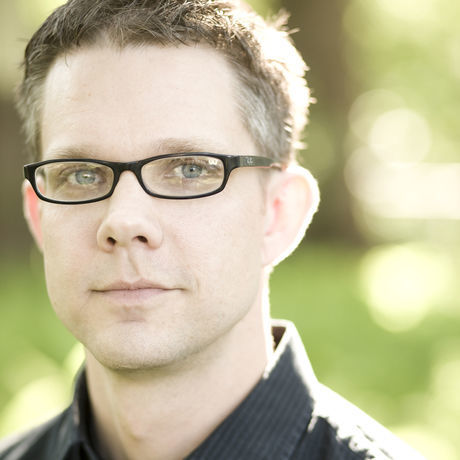 Jeff Tidball played Dungeons & Dragons for the first time in 6th grade, pronounced it the greatest thing ever, and by 7th grade had decided he'd create games for a living. Five years into that career, when it looked like World of Warcraft would destroy tabletop gaming forever, he moved to Los Angeles and got an MFA in Screenwriting from USC.
Happily for everyone, gaming lived, and today Jeff is a game designer, producer, and publisher. He's the Chief Operating Officer at Atlas Games, the St. Paul–based publisher of Gloom. He's also the co-founder of Gameplaywright, a non-fiction publisher of books about games, stories, creativity, and the work that orbits those things. Recent projects include publishing The White Box, a game design workshop-in-a-box; producing Cursed Court, a board game of wagering and deduction; and editing Friendly Local Game Store, a book with the audacious goal of helping people who want to open game stores wind up with middle-class incomes.
Local partners
Additional details
What is the event like? CreativeMornings is about community and inspiration. Come for both! Registration will begin at 8:30am, and we'll have coffee and breakfast ready for you. Coffee time is great for meeting the other CreativeMornings attendees. The talk will start at 9 followed by Q&A. We like giving high-fives.
Two Mini-Talks with Three Speakers For the first time at CM/MSP, instead of one speaker, we will have two back-to-back mini-talks. Austin & Matthew from Trailhead Games will speak about their work with experiential games & kids. Jeff from Atlas Games will talk about game design & lessons learned in creativity. We're excited to learn from everyone!
This Month's Theme: Game This month's theme is Game, chosen by our Liège chapter, illustrated by Jeffrey Phillips, and presented by Mailchimp.
When does the event start? Doors open and registration starts at 8:30am. We'll have coffee and breakfast ready for you.
Parking? There's paid parking in an attached ramp or free parking on the street. Make sure to read the signs as some parking is only 2 hrs and only applies during rush hour.
Questions? Please let us know if you have other questions about the event: minneapolis [at] creativemornings.com
Location