Anna Deacon
March 29, 8:30am - 10:00am GMT. Hosted at Whitespace
part of a series on Water
About the speaker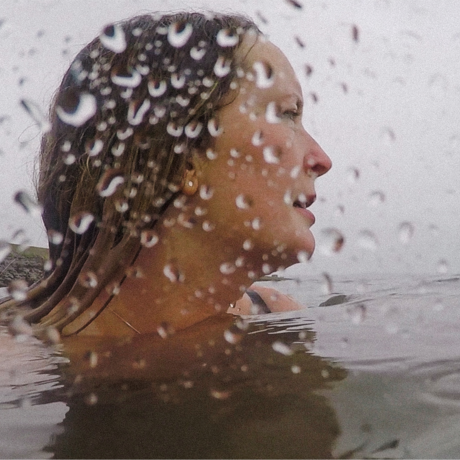 Swimming for a reason
Anna is a photographer who also swims year round in cold, open water.
On this month's topic of water Anna will talk about her creative journey, the challenges she has faced and how water has been a game changer.
She started a personal project in September last year photographing the wild swimmers she was meeting around Scotland, swimming with them, and hearing their amazing stories. Her photographs, together with their stories of healing through cold water swimming and the benefit to their mental, physical and emotional health, have been inspirational to many.
Anna's talk will encourage you to challenge yourself creatively, go with your heart, dare to walk a different path and maybe try something new.
Anna spent more than a decade working in the music business going from tea girl to running her own successful agency in Soho, she later changed direction after having a family, and started working as a full-time photographer and has spent the last 10 years photographing brands, events, and portraits.
Local partners
FreeAgent is award-winning online accounting software that's designed for the way small businesses work. More than 60,000 freelancers and small business owners use FreeAgent every day to track time against projects, raise invoices, file tax returns and just get on with the work they love - not the paperwork.
BRINGING BROSS BAGELS TO EDINBURGH. Instead of complaining about the lack of bagels this country has to offer – founder Larah Bross decided to do something about it. Working closely with local initiative Breadshare, Bross Bagels aims to bring authentic bagels to Edinburgh and beyond. Our rustic bagels are available to buy by the dozen or filled with some NY deli inspired fillings from our shop in Portobello and Leith.
Location
Hosted at Whitespace
Norloch House 36 King's Stables Road
Edinburgh, Scotland EH1 2EU
When March 29, 2019
8:30am - 10:00am