Alexander Whittenberg
June 28, 8:30am - 10:00am EDT. Hosted at Station House
part of a series on Wonder
About the speaker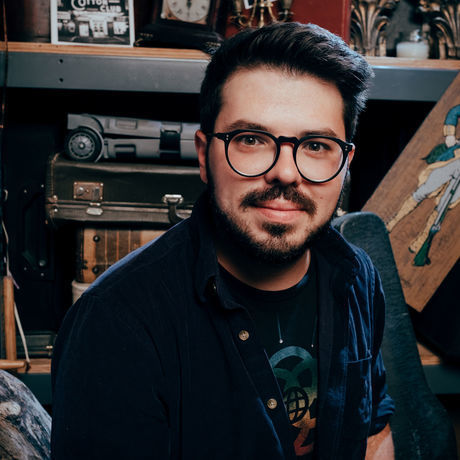 How do we ignite our imagination? What inspires wonder? In this talk, Alexander Whittenberg uses his theatrical experiences to shed light on the value of being present to the moments of wonderment unfolding around us. We'll explore how listening to the world manifests itself in a desire to collaborate, and why we need each other to create creative magic.
Alexander Whittenberg is a scenographer who designs for theatre, film, opera, dance, and environments. He was born and raised in St. Pete and, after earning his BFA in Scenography from the Conservatory at SUNY Purchase, returned home to Florida to begin his career. He currently works for Disney Parks Live Entertainment, HSN, and as a freelancer for a number of regional theatres around Central Florida. He also hangs out in NYC a bunch, working on top secret creative initiatives.
Local partners
Additional details
Join us for a WONDER themed rainbow tea (and coffee) talk on the roof of our home venue Station House.
TeBella Tea, MADE Coffee, and Mana Bakery are teaming up to create a wonderful rainbow spread of breakfast bevs and treats.
A cappella group Weird & Wonderful performs, Wax&Hive slings merch and rainbow tats, and resident poet Gio Cerro rolls out two new poems for you to take home from an elevator gallery.
Doors open at 8:00am, programming starts around 8:30, speaker on-stage by 9. Pre-registration is required (but free!). Typical DTSP parking, so please walk, bike, carpool, or take public transportation if you can.
In order to ensure our global impact is more about great ideas than garbage, we ask that you please BRING YOUR OWN MUG. Rainbow sparkles if you bring a mug AND a friend!
We compost with Suncoast Compost and you probably should too.
Location
Hosted at Station House
260 1st Ave S
St. Pete, Florida 33701
When June 28, 2019
8:30am - 10:00am