Wynand Dassen
June 30, 8:30am - 10:00am CEST. Hosted at De Nieuwe Poort
part of a series on Survival
About the speaker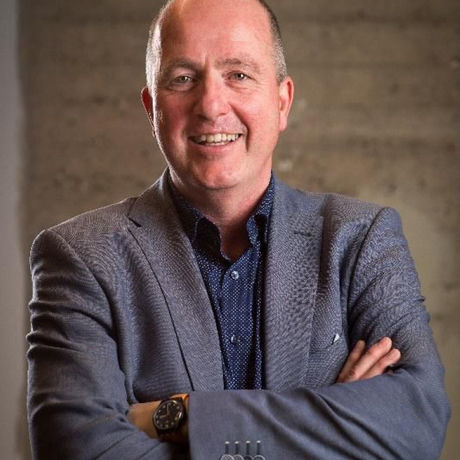 The Key to survival is resilience! That's why we invited Wynand Dassen to talk about Rotterdam's ambitious Resilience Strategy, which will transform our city and prepare it for every challenge the future may bring.
This is the time of transitions taking place at tremendous speed and very much interconnected. Some transitions may even disrupt the city if not dealt with properly! But transitions also provide us with new opportunities. The challenge for Rotterdam lies in applying its approach towards climate change also to other critical shocks and stresses.
This is why the Resilience strategy of Rotterdam focuses on the resilience of its citizens, the cyber systems, critical infrastructure, energy system, the governance and of course the climate adaptation strategy. The challenges are tremendous, since they require the transformation of centralised, top down, large scale and standardised solutions.
Wynand Dassen is a manager at the municipality of Rotterdam. He studied Environmental Management at Wageningen University and has an MBA from the University of Amsterdam. Currently he is involved in the development and implementation of the Rotterdam Resilience Strategy. Rotterdam is a member of the 100 Resilient Cities network – pioneered by the Rockefeller Foundation.
Local partners
Het Industriegebouw is an icon of the rebuilding of Rotterdam. Realised in post-war Rotterdam, designed by the legendary architects Hugh Maaskant in collaboration with Willem van Tijen.
The goal of 'Het Industriegebouw' is to create a place accessible to everyone. From growing tech start-ups to creative entrepreneurs and high-end retail, all exist under one roof.
Door het drinken van Heilige Boontjes koffie geniet je niet alleen van onvergetelijke koffie, maar draag je ook bij om jongeren met een afstand tot de arbeidsmarkt meer en betere kansen te verschaffen. Heilige Boontjes gebruikt uitsluitend specialty coffee, dat zijn de beste Arabica bonen die er wereldwijd verkrijgbaar zijn. Dit alles maakt Heilige Boontjes tot een duurzaam en eerlijk product, van de koffieproductie tot aan de consument die geniet van deze onvergetelijke koffie.
Additional details
The ability to overcome adversity and withstand waves of turbulent times is part of the human spirit. In our hardwiring, it is the oldest of threads that also fuels our creativity.
Stories of survival resonate because they remind us of our inherent power to adapt and change. A choice is always present, and survival is about choosing to move forward.
This month, our creativity will be empowered by the humbling stories of survival—from job loss, heartbreak, to life-altering moments. We must not forget that the necessity of survival imbues us. The fact that we're fragile and complex doesn't make us weak; in fact, it makes us stronger.
The theme was chosen by our Baltimore chapter and illustrated by Timo Kuilder.
Location
Hosted at De Nieuwe Poort
Weena 711
Rotterdam, 3013 AM
When June 30, 2017
8:30am - 10:00am