Virtual
What are Virtual FieldTrips?
FieldTrips are meetups to interact, learn and collaborate in an effort to level-up your creative life. Built on top of our 20,000 monthly attendees at CreativeMornings talks, FieldTrips are community-organized events built on the spirit of generosity that has powered CreativeMornings events for the past 10 years.
Thanks for participating! We're lucky to have you.
Will Teaching Online Work For Me?
June 11, 5:30pm - 7:00pm EDT. Hosted at FieldTrips on Zoom
About this FieldTrip
You know that your skills and expertise can help so many people.
You also know that there's no better time to take your skills and start offering to help people by teaching what you know online. In fact, you may even feel like you have to in order to survive this time in the world.
But, the thought of creating an offer to teach what you know online is overwhelming. When you start thinking about all the details involved, it can quickly feel complex. And, that's totally understandable.
You might be wondering:
- What do I charge?
- How do I get people to sign up?
- How many people do I need to register to make it worth the effort?

During this FieldTrip I'll help you find these answers so you can decide if you should go for it.
Wouldn't it be a huge relief to shift what you offer to teaching it online so you can make the money you need right now?
If you'd like to know what you need to make your workshop, class or training worth doing, I'm offering to walk you through the Workshop Profit Calculator that I personally use every time I create a new training. Whether you're new to doing workshops or an old pro at it, this tool tells you what you need to make your next workshop or group program a win for you and your bank account.
The last person I shared it with saw she could make $3k per month. Let's see what online workshops can do for you!
You'll learn how to:
- Price your online training
- Know the number of students you need to break even
- The number one way to reach more potential students

Joining this FieldTrip means you'll be given complimentary access to the Workshop Profit Calculator so you can continue to work with the tool to dial-in your specific online offer.
So pack your foil-wrapped soda in your paper bag lunch and hop on the bus to figure out how doing workshops online can work for you.
About your Host
Kate Farrall is a business coach for creatives, motivated artists, makers and solopreneurs who want to earn more money from their work. They offer amazing services and art, and despite the quality of what they make and do, they feel disappointed that they're not selling more of it. She helps them to connect and engage with the right people who want to buy their work.
For more info visit www.katefarrallcoaching.com and follow her on Instagram @katefarrallcoaching. Grab your free guide to The #1 Way To Price Your Art here: http://bit.ly/2vhPytS
Organizer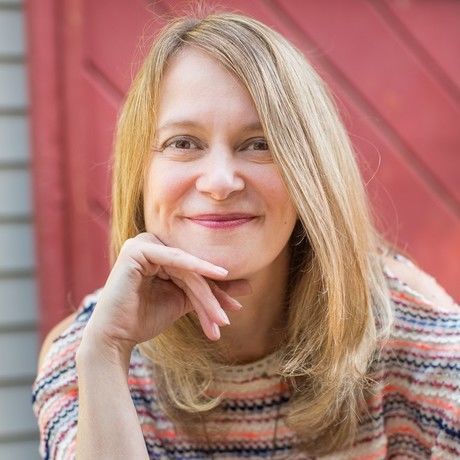 Kate Farrall
Location
Hosted at FieldTrips on Zoom
Zoom
Brooklyn, NY United States
When June 11, 2020
5:30pm - 7:00pm