Which #GAME are you playing with your art? It's a question worth asking everyday.
April 20, 8:30am - 10:00am CEST. Hosted at Mates/Georgenstrasse
part of a series on Game
About the speaker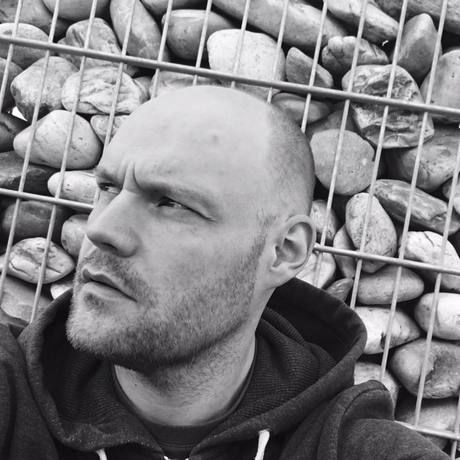 Hi, my name is Rudolf. Aside from being an utopian generalist with beautiful handwriting skills I am working as an international community strategist at Koch Media and their game publishing label Deep Silver. Additionally I am doing a doctorate in media studies at the University of Passau.
Local partners
Spinning Wheel Productions is a video production company specialized in capturing events, corporate videos, commercials, sports, and documentary films.
SAMMELPLATZ, SPIELWIESE UND DENKZELLE FÜR KREATIVE. MATES ist eine Community aus Freelancern, Startups und Unternehmen aus der Medien- und Kommunikationsbranche. Wir bieten unseren Mitgliedern Raum, Erlebnisse und Möglichkeiten, die kreative Ideen und wichtige Kontakte innerhalb der Branche fördern. Mit den beiden Standorten im Herzen Münchens ist MATES eine Heimat für Innovatoren aus den Bereichen Design, Marketing, Branding, Mode und Architektur.
VERIVAL Tiroler Biomanufaktur is one of Austria's leading manufacturers of organic premium goods. In a modern on-site production facility in Langkampfen, Tyrol, 40 employees combine high quality ingredients – mainly from contract farming and IFS 6 certified – to create unique, hand-crafted breakfast products.
Additional details
Throughout human history, games were about winning or losing.
Author James P. Carse extends this concept beautifully in Finite and Infinite Games: "A finite game is played for the purpose of winning, an infinite game for the purpose of continuing the play."
Which game are you playing with your art?
In my talk I will give you solid insights into my daily and long-term tasks as a social media and community manager. And no, although we are a game company, playing videogames 24:7 is not our main concern.
Doors open at 8.30.
Looking forward to seeing you at MATES! Georgenstraße 66, 80799 Munich
Location
Hosted at Mates/Georgenstrasse
Georgenstraße 66
Munich, Bavaria 80799
When April 20, 2018
8:30am - 10:00am