Wade Hinton
June 30, 8:30am - 10:00am EDT. Hosted at The Edney
part of a series on Survival
About the speaker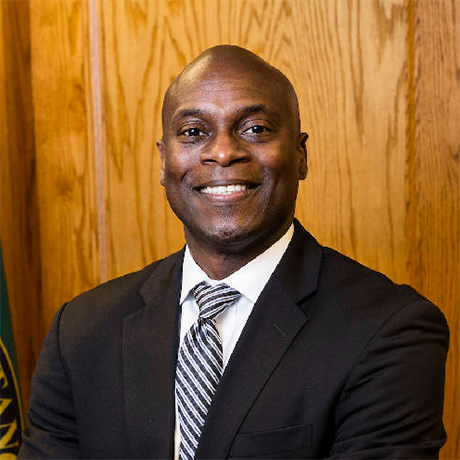 Wade A. Hinton is a native Chattanoogan and a graduate of Emory University and the University of Memphis School of Law. He has also studied at Central European University in Budapest, Hungary. He currently serves as Chief Legal Officer and City Attorney for the City of Chattanooga where he provides legal counsel to the Mayor, City Council, and the various departments, boards, and commissions of the City.
Named one of the nation's 40 best advocates and business leaders under the age of 40 by both the National Bar Association and the Network Journal, respectively, Wade was also a member of Harvard's inaugural Young American Leaders Program.
Local partners
Using an entrepreneurial approach, Causeway inspires and equips Chattanoogans to develop smarter solutions to our city's toughest challenges. We believe that anyone who has an idea for social change, should have access to the tools and the resources they need to act on that opportunity. We help people develop and test their early-stage ideas so that they are prepared for growth.
Additional details
Happy June, everybody! In the name of Survival, we're back in the Edney this month—the alleyways were fun, but it's gone full Tennessee summer outside. We'll be slingin' high fives, coffee, donuts and good thoughts, and we can't wait to see you all there.
Location
Hosted at The Edney
1100 Market Street
Chattanooga, Tennessee 37402
When June 30, 2017
8:30am - 10:00am