[Virtual] Cem Erciyes
–
part of a series on Radical
About the speaker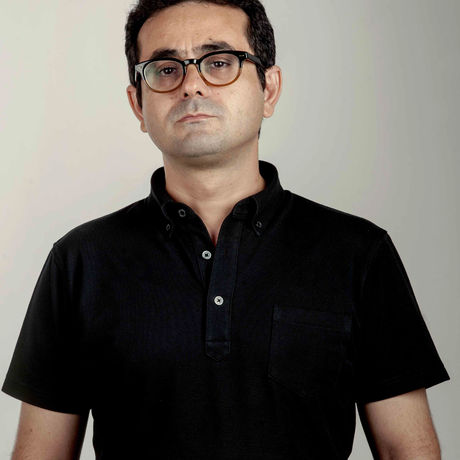 Cem Erciyes, bir gazeteci ve yayıncı. 1971 doğumlu Erciyes, İzmir Bornova Anadolu Lisesi'ni ve Marmara Üniversitesi İktisadi ve İdari Bilimler Fakültesi Uluslararası İlişkiler bölümünü bitirdi. İstanbul Üniversitesi'nde Uluslararası İlişkiler dalında yüksek lisans yaptı. Gazeteciliğe 1992'de Dünya gazetesinde başladı. Dünya Kitap dergisi ve kültür-sanat sayfalarında çalıştı. 1997 yılında Radikal'e geçti. Kültür-Sanat Editörü, Radikal Kitap Eki Yayın Koordinatörü ve Ek Yayınlar Yönetmeni gibi görevler üstlendi. Radikal, internet yayınına son verdiğinde sitenin Yayın Yönetmenliği'ni yapıyordu. Ardından 2016 yılında Doğan Kitap'ın Yayın Direktörlüğü'nü üstlendi ve hâlen bu işi yapıyor. Çeşitli dergi, gazete ve internet sitelerinde yazıları yayımlandı. TRT'de kültür, sanat ve tarih programları hazırladı, sundu. Yazıları Gazete Duvar internet sitesinde düzenli olarak yayımlanıyor.
//
Cem Erciyes is a Turkish journalist and publisher. Born in İzmir on 1971, he graduated from İzmir Bornova Anatolian High School. He received his BA in International Relations degree from Marmara University and pursued his Masters in the same field in Istanbul University. He started his professional career in Dünya newspaper in 1992 for which he edited Dünya Kitap and the arts and culture section. He joined Radikal in 1997. He was the Arts and Culture Editor, then worked as the Publishing Coordinator for Radikal Kitap and Director of Supplements. He took over the Editor-in-Chief position of the Radikal digital edition for a short period. After Radikal closed, he started to work as a publisher. He's been working as the Publishing Director of Doğan Kitap since April 2016. His articles on arts and culture have been published in prominent media, both digital and online. He produced and hosted arts and culture programs on TV and he is also a regular contributor to the online news outlet Gazete Duvar.
Additional details
CreativeMornings İstanbul bu ayki dijital etkinliğinde "radikal" teması altında yazar ve kapanan Radikal gazetesinin son Genel Yayın Yönetmeni Cem Erciyes'i ağırlıyor.
Program: 09:00-09:30: Karşılama ve Kahvaltı 09:30-10:00: Konuşma 10:00-10.30: Soru-Cevap ve Sosyal Alan
Zoom üzerinden gerçekleşecek etkinliğe kayıt olmak için buraya tıklayın: https://zoom.us/meeting/register/tJMscOysqj4sHdOr4lkyd6hm6zxclvarbd51
*Etkinlik dili Türkçe'dir.
//
This month, under the theme of "radical", CreativeMornings Istanbul is hosting Cem Erciyes, writer and the former Editor-in-Chief of Radikal newspaper.
Schedule: 09:00-09:30: Welcoming and Breakfast 09:30-10:00: Talk 10:00-10.30: Q&A and Networking
Click here to register for the event, which will take place via Zoom: https://zoom.us/meeting/register/tJMscOysqj4sHdOr4lkyd6hm6zxclvarbd51
*The event will be held in Turkish.