Uday Kumar
June 30, 9:30am - 11:00am IST. Hosted at Begur, Pancha Linga Nageshwara Temple
part of a series on Wonder
About the speaker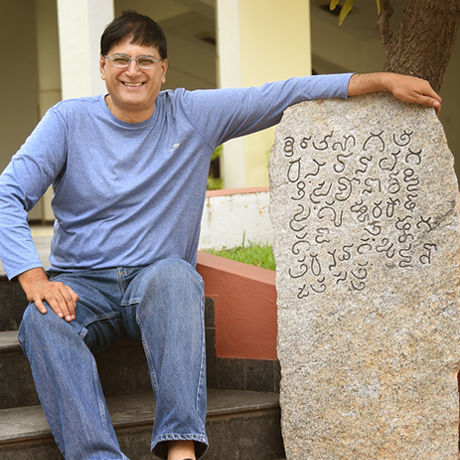 Uday is a passionate Bangalorean & accidental historian-conservationist. loves to research lesser-known aspects of the cities history. Currently working on Inscription Stones of Bangalore, in the past has researched Bangalore and its connections with the Great Trigonometric Survey of India . He has a Master's degree in Engineering Mechanics from IIT Madras and has worked with the Tatas, General Electric and Schneider Electric.
Local partners
Beru is an affordable green support initiative. At Beru, we personally help you green up your spaces, from selecting the right plants to crafting your spaces and guiding you with their growth. Every bit of green has positive psychological effect on us, therefore we want to extend this to everyone. It all began at home with terrace gardening, when we shared our plants as well as experiences with friends and family which they appreciated. We didn't want to stop there, so happened Beru. We make mini-gardens, green gifts, assist garden makeovers, engage in plant swaps and everything green.
Additional details
Learn about old Bangalore as told in the city's thousand year old inscriptions.
The talk will take place under the shade of a tree, and seating will be on the floor. Parking is available outside the venue.
Although our audience is always a set of very mindful and sensitive people <3 , we'd like to bring to everyone's attention that the venue happens to be the oldest temple in Bangalore and requires our consciousness towards its physical structure and ways of functioning. Let's be aware that our kind of talks are not what the temple was made for, and that the authorities are kind enough to accommodate us for this experience.
Location