Travis Thomas
February 16, 8:30am - 10:00am EST. Hosted at District Workspace
part of a series on Curiosity
About the speaker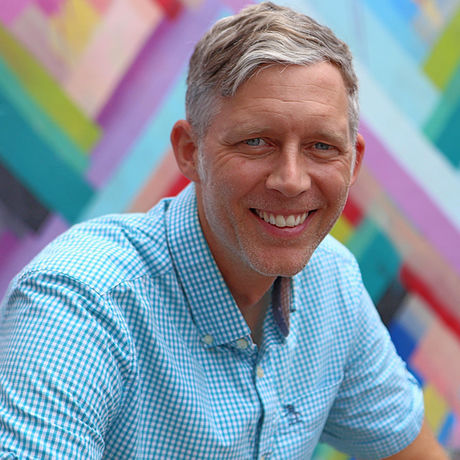 Travis Thomas is a performance and culture coach and Creator of Live Yes, And! Travis is passionate about inspiring individuals, teams, and companies to discover their brilliance through a commitment to Purpose, Authenticity, and life-transforming Collaboration.
Travis has been a professional improvisational comedian for 18 years starting back in Boston before co-founding The Jove Comedy where he has been performing in Jupiter for over 10 years. Improv changed his life, and he has spent the past 15 years using the principles of improvisation as the basis of teaching personal development, performance, and culture.
For over 2 years Travis served as a Leadership Coach at IMG Academy training and working with youth, college, and professional athletes and teams helping them perform mentally to their potential. He left and founded Live Yes, And where he has worked with individuals, companies, and sports teams including US Soccer, the Chicago Cubs, Boston Red Sox, Toronto Blue Jays, and UGA Football. He offers personal coaching, workshops, and online programs for living with more purpose and authenticity.
Travis is the author of his book, "3 Words for Getting Unstuck: Live Yes, And!" He has a podcast called The Weekly Yes, And Podcast, and he is the Creator of RAK Friday. RAK Friday takes place every Friday after Thanksgiving with the goal of having people commit as many random acts of kindness as possible, thus changing Black Friday into RAK Friday. Travis has a wonderfully talented wife and three awesome kids.
Learn more at www.LiveYesAnd.com
Connect with Travis @LiveYesAnd on Instagram, Twitter, and Facebook
Local partners
Additional details
Located in the Warehouse District just south of Downtown West Palm, District Workspace is part of the budding creative and cultural hub offering restaurants, breweries, nightlife, boutique shops and fitness options where you are sure to find something new and exciting.
Plenty of street parking around. Stick around to explore after the event.
Location
Hosted at District Workspace
1250 Elizabeth Ave, Suite 1
West Palm Beach, Florida 33401
When February 16, 2018
8:30am - 10:00am