Tim Seeley
February 26, 8:30am - 10:00am CST. Hosted at Onion Productions
part of a series on Ethics
About the speaker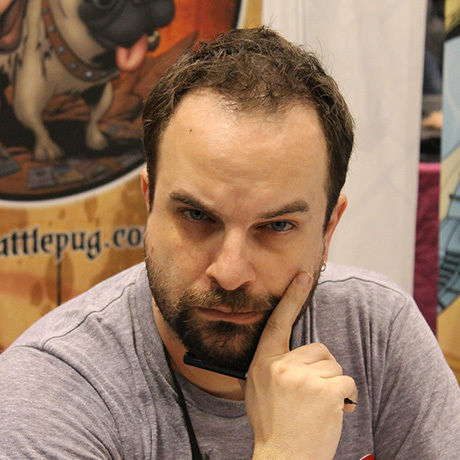 Tim Seeley is one of those "slash" people…a writer-slash-artist. He has drawn a number of different comic book series including G.I Joe, Halloween, Wildcats and Ex Sanguine. His writing work includes NY Times bestselling Hack/Slash, Grayson, Batman Eternal and the critically acclaimed Revival. You can also find his work on the bottles of Zombie Dust from 3 Floyds Brewing Co.
He and 4 others founded Four Star Studios when they decided they were tired of working from home and rented an office together just to get out of the house. It didn't take long for them to realize they had significant art, writing, design and programming talent gathered under one roof, giving them the chops to pay more than lip service to their creedo of "Deeds, not words." You can find Tim in Chicago, where he is never far from his 80s action figure collection.
Tim will be speaking on the theme "Ethics", and has an incredible story to share regarding just that!
Local partners
Location
Hosted at Onion Productions
2155 West Hubbard Street
Chicago, Illinois United States 60612
When February 26, 2016
8:30am - 10:00am