Tien talks about the challenge and struggles it took to know yourself through the low and high times in life.
Tien discusses his background of choices, each step getting to know oneself better in a community that doesn't look at you for who you are becoming. Knowing yourself through dark times is a great lesson that Tien had to face and the story is who makes Tien great today.
About the speaker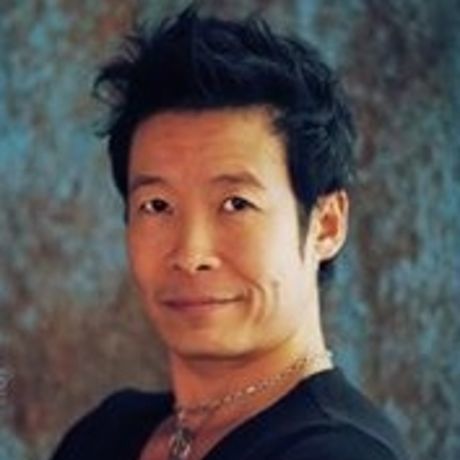 Tien Neo Eamas's commitment is to bring a whole new level of Freedom and Joy to all. Tien was the first Asian trans man to publicly transition in Vancouver's then-called (2001) gay and lesbian community. In 2007 he founded the first-ever trans celebration, Happy Tranny Day, now known as the annual Transgender Day of Celebration. Tien grew up in Singapore. Abused and silenced as a girl in a mixed race and class, fundamentalist Christian family, he left for Canada in his teens where he encountered more oppression. In addition to major culture shock, he suffered race, class, gender and sexuality ignorance, violence, and stereotyping.
Life didn't get easier after transitioning. As a male, Tien faced a new set of challenges. Struggling to pass as male, he experienced trans-hatred, invisibility, ignorance and disrespect from his family, community, friends, institutions, and the legal system. Internalizing it all, anger, righteousness, self-hatred, and financial struggles mounted, culminating in a suicide attempt in 2009. The morning after, Tien 'woke up'. He got real with himself and said, 'You're still alive – wanna stick around? Yes. Then promise to have a F***ING good time and stop suffering, or go back to your maker already!' His life transformed and from that moment, Tien became a Wizard. He now creates life on his terms, choosing joy no matter what. Highly creative, Tien is a gold and silversmith, Feng Shui consultant, coach, speaker, and alchemist.
How do you define creativity and apply it in your life and career?
Creativity is the ability to make something up, to envision, to build; something that is not of the norm, a little odd, whacky, a little goofy, fun. How I apply it to my life? For me, career and life are one and the same. Whether I am dressed as one of my characters Mr Seow to scoop up bear poop, or resetting a client's heirloom pieces, it is all from the same source. It comes from the same place of joy, fun, light and my belief in Magick.
Where do you find your best creative inspiration or energy?
As flakey it may sound, it comes from the infinite universe. To access it all I do is ensure my head is clear of negative thinking, doubt, self-hatred, fear – all those thoughts that make our lives suck, the nasty and negative thoughts we think about ourselves and others. Most of the time my head is clear because I spend a lot of time making sure I am happy, no matter what I'm doing, whether it's reading my favourite Anne Rice novel, watching Brooklyn Nine-Nine, or folding my clean laundry. When I am happy, inspiration comes. When we are happy, our brains aren't full of shit and we are clear. When we are clear… now the gods and angels can speak!
What's one piece of creative advice or a tip you wish you'd known as a young person?
There isn't one. The question does not apply because the past is over and makes absolutely no difference to my life now. My life is the way it is. I picked up the tools I needed along the way. If I knew at five what I know now, I would not have had this brilliantly whacky, horrible, deliciously creative life that now get to enjoy! I feel this question perpetuates a limited way of thinking about life and looking at creativity
Who (living or dead) would you most enjoy hearing speak at Creative Mornings? RuPaul, Mindy Kaling
How would you describe what you do in a single sentence to a stranger?
I am a Wizard
What music are you listening to these days?
The Greatest Showman soundtrack
What was the best surprise you've experienced so far in life?
Being able to fully embrace and enjoy my female gender after transitioning to male
What practises, rituals or habits contribute to your creative work?
Creating a context of playfulness, fun, joy, inspiration, and excitement for everything I do. Being fully present, not stuck in silly noisy thoughts, and diving in only when I am fully happy
When you get stuck creatively, what is the first thing you do to get unstuck?
Stop what I am doing and do something else way more fun.
What has been one of your biggest Aha! moments in life?
Failed suicide attempt in 2009. I realized I was so unhappy doing things for others and living a life I did not want. The next morning, I chose to LIVE and to ONLY do things that make me happy.
What is the one movie or book every creative must see/read?
The Greatest Showman Movie
Favorite quotes from this talk See all
"

"I'm gonna choose joy, and I am gonna be the change we wish the world to be." — TIEN EAMAS
183

Lovely Attendees




see everyone