Noah Scalin explains how it's possible to make your passion your "work". His philosophy is to "Make More Snowballs" because you never know which one of them may start the avalanche.
Videography by Lovell Productions - www.lovellproductions.com
About the speaker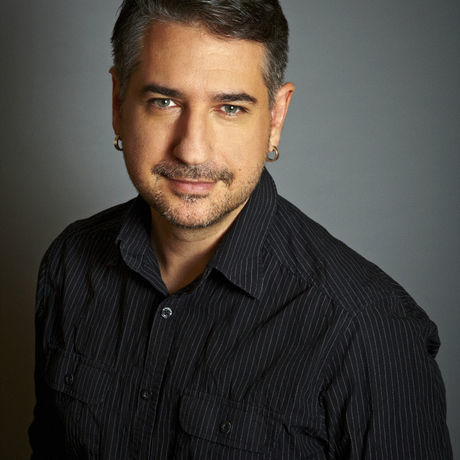 Noah Scalin NoahScalin.com AnotherLimitedRebellion.com
"If I asked you how to get better at golf, yoga, guitar, piano, etc. you'd most likely say, "practice". So why don't we apply this to creativity as well? For too long the world of art was seen as something that had little to no overlap with the world of business. But contained within the practice of artists are the seeds of the most powerful tools a CEO working in the today's environment could ever plant."
Noah Scalin is an artist and activist. He founded Another Limited Rebellion in 2001 with the idea that he could make a living doing what he enjoyed and effect positive change in the world. He has authored five books on design and creativity and traveled the world bringing his message of creative potential and design activism to everyone from incarcerated teenagers to Fortune 500 executives. A graduate of NYU's Tisch School of The Arts, Noah started his career as the Art Director for Troma Entertainment and Avirex Clothing. Noah's artwork is collected internationally and has been exhibited in numerous museums and galleries, including the Mütter Museum in Philadelphia, the International Museum of Surgical Science in Chicago, and Krause Gallery in NYC.
Noah Scalin artwork explores the theme of transience – specifically the temporary nature of our individual lives and tenuous nature of human existence on the planet. Rooted in the medieval concept of memento mori, a reflection on mortality meant to spur a greater reverence for life and reevaluation of priorities, Scalin's work asks us to take notice of everyday moments.
By using everyday items, including mass produced consumer goods, in his photographs, installations, and sculptures, Scalin asks the viewer to recontextualize the 'things' in their lives that are normally taken for granted, overlooked or discarded. His work narrates the potential long-term impact of humans and their creations, giving the audience an opportunity to shift their 'thing-ethos' from linear (cradle-to-grave), to cyclical (cradle-to-cradle).
In the same spirit as the sand mandalas of Tibetan Buddhism, much of Scalin's works is intentionally temporary or ephemeral. Like our own lives, these works revert back to their component parts or are destroyed after a short lifespan, only to exist in documentation and memories after they're gone.
Favorite quotes from this talk
No quotes yet. Sign in to tag a quote!
Photos from this talk See all
navigateleft
navigateright
119

Lovely Attendees







see everyone