The St-Laurent Brothers
February 23, 8:30am - 10:00am EST. Hosted at Andaz Hotel
part of a series on Curiosity
About the speaker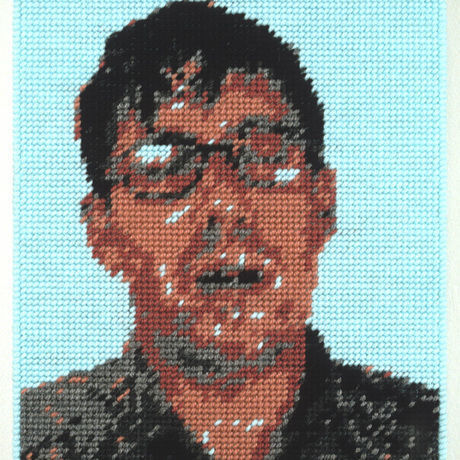 Curiosity is many things—a trait, a mindset, and a skill. To wonder about the things you don't know and to actively fill those gaps with knowledge is to consciously enrich your life. It's also the secret sauce for creativity. Curiosity silences ego and encourages us to ask why. By constantly asking why we keep the channel open, allowing inspiration, perspectives, and ideas to mold our work and ourselves.
For this month's talk we're pleased to welcome twin brothers, artist and curators Jason and Stefan St-Laurent to the CreativeMornings Ottawa stage!
Artist and curator Jason St-Laurent studied fine arts at the Université de Moncton and the University of Toronto. He has exhibited in solo and group exhibitions in Canada, the United States, South Africa, Romania and Finland, notably at the Western Front in Vancouver, VertexList in New York City, the South African National Gallery Annex and MUU in Helsinki.
Jason St-Laurent co-founded the biennial ELECTRIC FIELDS: Festival of Electronic Art and Sound in Ottawa. He was until recently the Director of Programming for Inside Out Toronto LGBT Film Festival. He is now the curator at Galerie SAW Gallery which is undergoing a major transformation and expansion and will re-open in September 2018.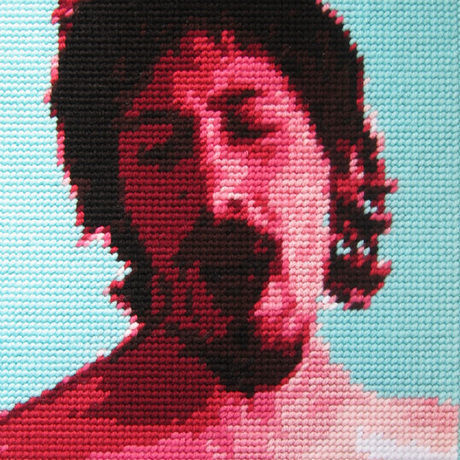 Stefan St-Laurent, multidisciplinary artist and curator, was born in Moncton, New-Brunswick and lives and works in Gatineau. He was the invited curator for the Biennale d'art performatif de Rouyn-Noranda in 2008, and for the 28th and 29th Symposium international d'art contemporain de Baie-Saint-Paul in 2010 and 2011.
He has been a curator and programmer for a number of artistic organizations and festivals, including the Lux Centre in London, the Cinémathèque Québécoise in Montréal, the Festival international du cinéma francophone in Acadie, the Rencontres internationales Vidéo Arts Plastiques in Basse-Normandie, France, as well as Pleasure Dome, Images Festival of Independent Film and Video and Vtape in Toronto. He is currently director of the artist-run centre AXENÉO7 in Gatineau.
Local partners
Additional details
CreativeMornings is a monthly breakfast lecture series for the creative community with chapters in over 185 cities around the world. Each month we host an event that is always on a Friday, always in the morning, and always free. We provide coffee, a light breakfast, and a 20-30 minute presentation from a local creative person on the global CreativeMornings theme for that month.
Event Schedule:
8:30 AM - Doors open
8:30 - 9 AM - Check in, enjoy breakfast
9:00 AM - Talk begins
9:30 AM - Q&A with speaker
9:45 AM - Audience takes the stage
10:00 AM - Off to work!
About the theme:
Curiosity is the secret sauce for creativity. It silences ego and encourages us to ask why. By constantly asking why, we keep the channel open to allow inspiration, perspectives, and ideas to mold our work and ourselves.
The more you practice being curious the more opportunities abound. Sometimes all it takes is tilting your head up and just marveling at this thing called life.
This month's global exploration of Curiosity was chosen by our Malmö chapter and illustrated by Oelwein.
Parking:
We strongly recommend that attendees take public transit if at all possible, since finding parking in the downtown core early in the morning can be stressful! However, if you are planning on driving please note the parking options available to you:
- Valet parking at Andaz for $25 + HST.
- City parking garages (view options and prices)
- Limited street parking
Public Transit: Dalhousie/York Bus (1 & 9) » Access to the Byward Market District, Sandy Hill, Golden Triangle, Centretown, Old Ottawa East, The Glebe
Accessibility: The Andaz hotel is fully accessible, if you have any questions or concerns regarding venue accessibility, please contact ottawa@creativemornings.com and the team will be happy to help.
Location
Hosted at Andaz Hotel
325 Dalhousie Street
Ottawa, Ontario K1N 7G1
When February 23, 2018
8:30am - 10:00am