"Radical360" - With SIP Podcasters Monique, Raj, & Kerrie
– Hosted at A Digital-Gathering!
part of a series on Radical
About the speaker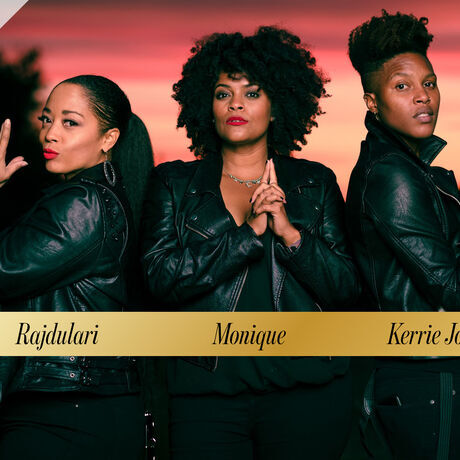 Meet our speakers!
Monique Brooks Roberts is a violinist hailing from Louisville, KY. She recently relocated to Denver from the New Jersey/Philadelphia area. While she is successfully carving out a niche in her own right, her music echoes the influences of Sade, Robert Glasper, and Air. Monique has had a busy and fulfilling career, having performed and recorded for many notable artists including Alicia Keys, Common, Aretha Franklin, and Jill Scott, just to name a few. She has played at Carnegie Hall, Lincoln Center, the John F. Kennedy Center, The Kimmel Center, Mariinsky Theatre in St. Petersburg, Russia, the world-famous Tchaikovsky Hall in Moscow, Russia, and plenty more. She's appeared on many TV programs such as the MTV music awards, NPR's Tiny Desk, The David Letterman Show, The Stephen Colbert Show, the BET Honors and much more! Monique released her first solo album titled 'Free' on January 31st, 2020.
Connect with Monique Brooks Roberts www.moniquebrooksroberts.com
Kerrie Joy is an artist, educator, entrepreneur, and organizer. Born in Brooklyn and raised on a church pew in Newburgh, NY, Kerrie brings her east coast flare and fervor to the stage for every single performance. The truth of her words and the power of her delivery have been said to lift listeners out of their seats. It is that same magic that has brought her to stages such as the Red Rocks Amphitheater, TEDx MileHigh, and the 2018 Denver Womxn's March, MLK Marade, and many more. Kerrie channels her creativity through poetry, hip hop, song, short story, graphic design, and fashion. She uses these artistic mediums as vehicles to spread consciousness and inspire civic engagement.
Connect with Kerrie Joy: www.kerriejoy.com
Rajdulari is a jazz vocalist, actress, plus model, and certified Zumba instructor…Born in Baltimore, MD and raised in Kalamazoo, Michigan, Rajdulari has released two jazz albums: Honeywine and Journey of a Woman – she's toured worldwide including venues in New York, (DC) The Kennedy Center, London, Paris (Bizz'Art), Boettcher Hall w/the Colorado Symphony, at the 2019 Denver Mayor's Inauguration Celebration, as well as in-theater, most recently in the Henry-Award Winning plays 'Colorism' and 'Caroline or Change'). Rajdulari is also in the studio working on album #3. After living in New York for many years, she and her husband are now happy to have made Denver their home..For Rajdulari, singing is a healing and soothing activity. Her ability to share uplifting messages of confidence, empowerment, love, and hope - through song - is the most gratifying gift she can exchange.
Connect with Rajdulari: www.rajdulari.com
Additional details
A Singer (S), an Instrumentalist (I), and a Poet (P) walk into your living room…
Join us as we explore the worldwide theme of "RADICAL," joined by our guests Monique Brooks Roberts, Rajdulari, and Kerrie Joy of The SIP Podcast.
8:30AM - Welcome, virtual high-fives, announcements, 30 second pitches 8:45AM - Virtual Coffee & Conversation 9AM - 'Radical360' with SIP Podcasters Monique, Raj & Kerrie, Q&A 10AM - Wrap it up!
About The SIP: "On the SIP Podcast, we pour out our hearts, talk all the mess, discuss systemic injustice, and explore love and relationships. Almost no topic is off limits. It will be real and uncomfortable at times; it will be hilarious and ridiculous all in the same episode as we aspire to encourage women of color in every corner of the world…all from our living room. The goal is for it to be healing to each listener in their own unique way. To move forward together and to create a space that normalizes talking through the process of life with your girls, your tribe, your squad, your clique."
Location
Hosted at A Digital-Gathering!
Somewhere in the comfort of your home
Planet Earth, United States
When
–