Galahad Clark
– Hosted at The Goldsmiths' Centre
part of a series on Minimal
About the speaker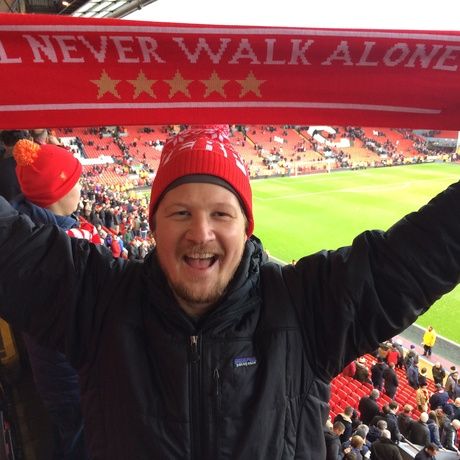 Galahad Clark is a 6th generation shoemaker.
Galahad's unique heritage meant growing up immersed in a world that honored tradition and pushed boundaries of design innovation. As a teenager, he spent summer holidays on various shoe production lines in Europe learning the family's trade.
After finishing school in Somerset, Galahad was offered a Morehead Scholarship at the University of North Carolina, where he earned a degree with honors in Chinese and Anthropology. While there he founded 'Students 4 Students International', an organization created to help disadvantaged students in Africa go to the best secondary schools and onto university. There are now three such projects thriving around the world.
Galahad's degree led him to Taiwan and China, where he studied the language and researched technical shoe production and, when back in the US, he designed and developed 'Wu-Shoes' for hip-hop trailblazers, Wu Tang Clan.
In 2003, Galahad took over Terra Plana and set about transforming the brand by introducing new concepts. Every product was designed with a sustainable concept in mind, and eco-friendly materials were actively sourced from all corners of the world. According to Galahad, "sustainable design is just good design. Products that work in the world today – are efficient, durable, lightweight, appropriate, functional, beautiful"
From the base of Terra Plana Galahad launched UNITED NUDE, WORN AGAIN and VIVOBAREFOOT. And as of 2012 focuses on VIVOBAREFOOT: the original and authentic barefoot shoe with a patented, ultra-thin, puncture-resistant sole that allows the body to move as nature intended.
Galahad continues to serve on the board of United Nude and Worn Again (brands he founded) and the Crossway Foundation.
Outside of work, Galahad lives in Rurban retreat just outside London with his wife and two children.
Local partners
The Goldsmiths' Centre is a centre of excellence, knowledge and learning for the jewellery and allied trades, and anyone with an interest in them.
We are a charitable enterprise with the specific purpose of 'Advancing, maintaining and developing art, craft, design and artisan skills, including in particular, but without limitation, those pertaining to goldsmithing.'
Location
Hosted at The Goldsmiths' Centre
The Goldsmiths' Centre, 42 Britton Street, Clerkenwell
London, United Kingdom EC1M 5AD
When
–