Get Down with Tasha Blank
October 16, 10:00am - 11:30am EDT. Hosted at NYC | Zoom or YouTube Live
part of a series on Transit
About the speaker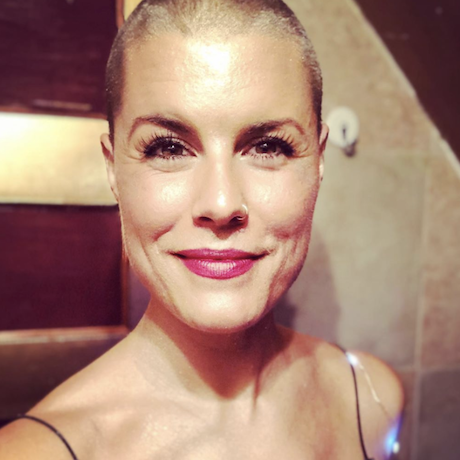 Ready to get jiggy with us this morning? Tune into our event at 10:00 am EDT. Check your inbox for your Zoom link or tune in live on YouTube.
GET DOWN with TASHA BLANK
We wake + shake October 16 for our first-ever dance party! Hop on at 10am EDT to get grounded as Tasha lovingly introduces the how, why + way into a life-changing boogie (if you think you can't dance or feel shy about your silly moves: this is for you)! Then we dive into a solid sweaty half-hour of irresistible tunes to melt your tension, turn up your joy, revive your inspiration + ready you for the road ahead.
Join us for a potent dose of solidarity, celebration + sweat with New York City's resident queen of joyful dance.
In the words of Alice Walker: Hard Times Require Furious Dancing. As we move through this pivotal month, we're bringing in the wild creator of NYC's beloved Get Down Party to clear your mind + revive your soul.
We'll wrap with a guided meditation to send you into your day charged up + chilled out.
DRESS CODE
Get creative! Costumes, lighting, pajamas, backgrounds: we invite you to bring your everything. Get funky. Break out your special sauce. Pets and kids are welcome.
ABOUT TASHA
Tasha Blank is an international DJ, creator of NYC's longest running, wildest dance party The Get Down, and the official movement guide for the BREETHE meditation app.
She's led the charge in bringing dance to the virtual space through the pandemic - creating delightful, permissionary space for us to release stress, reset our nervous systems, reclaim our courage + remember how awesome we are.
As a somatic practitioner and coach, she teaches how to transform FEELINGS into FUEL, accessing deepest wells of creativity through courageous authenticity.
Come as you are. Leave changed.
Local partners
More than 15 million people and businesses around the world use Mailchimp's marketing automation platform to to reach their customers and grow their business. Mailchimp shares CreativeMornings' belief that we're better when we work together.
Basecamp offers a project management tool, Basecamp 3, which helps organizations, teams and individuals manage projects efficiently and effectively. Besides its beautiful product, Basecamp is an entirely remote company, famous for its approach to modern work. Learn more about them at Basecamp.com
Local Partner — Harvest
Harvest is a web-based time tracking and invoicing application relied on by thousands of people around the world, from freelancers to small businesses to departments of Fortune 500 companies. Harvest founders Danny Wen and Shawn Liu had searched for tools to help their agency scale with more efficient methods to track time and send invoices. Unable to find one, they invested their own time, energy, and money into creating what they knew was a better way to run the business—and Harvest was born.
Additional details
We can't wait to see you Friday, October 16th for our first-ever dance party! Join us at 10am EDT.
Hungry for more?
Tasha is launching a daily dance challenge October 13 - November 3. Hop in to get started + keep the dance going.
#DANCE THROUGH THIS
Follow her on instagram @tashablank
Get in on her dance offerings at tashablank.com and thegetdownnyc.com.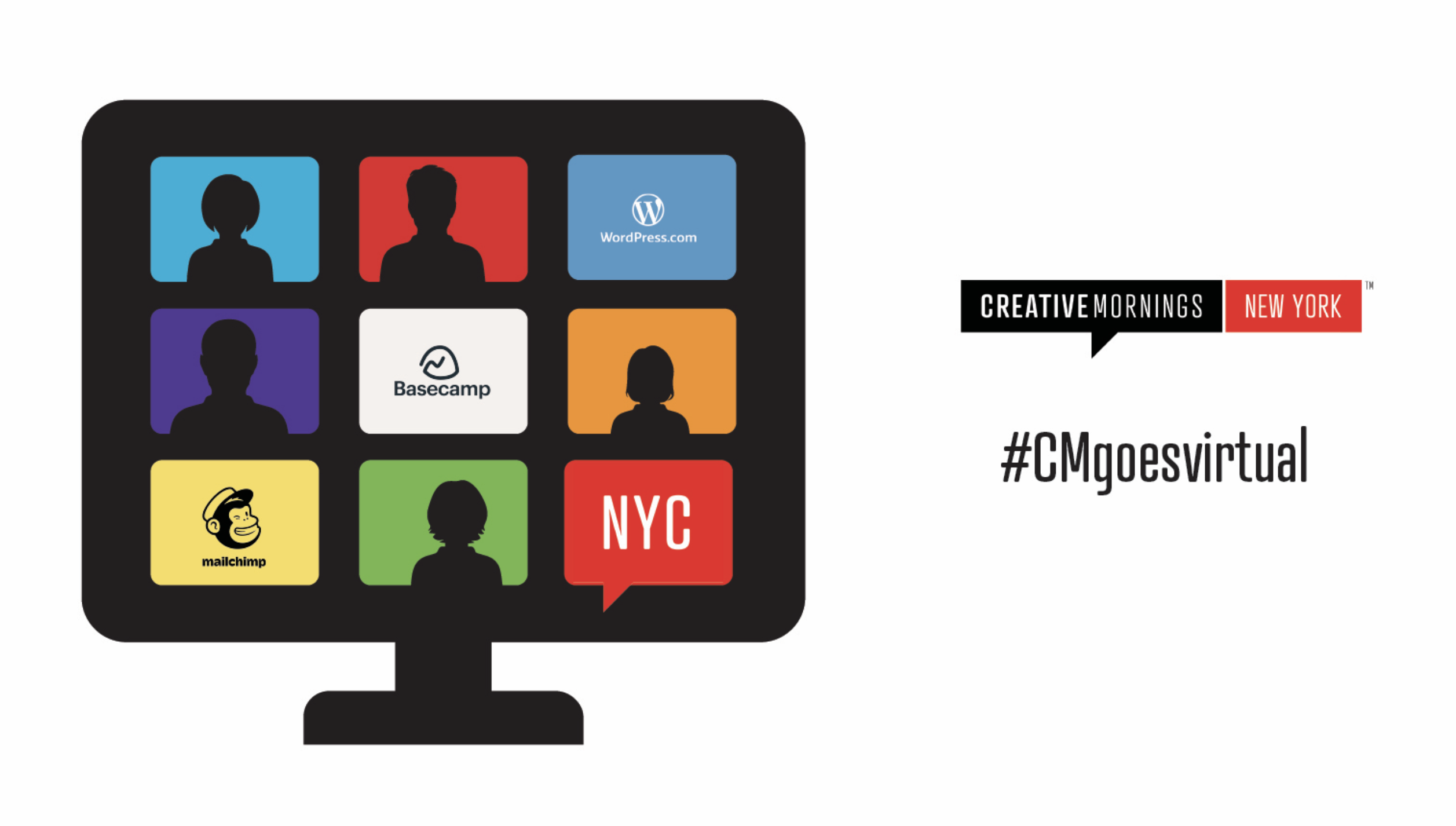 Tune in on Zoom for an interactive event!
All registered attendees
will receive two reminder emails with the information you need for Friday's event.
(Check your spam folder: Don't see an email from us closer to the event time? Please be sure to check your spam folder.)
October's Theme is Transit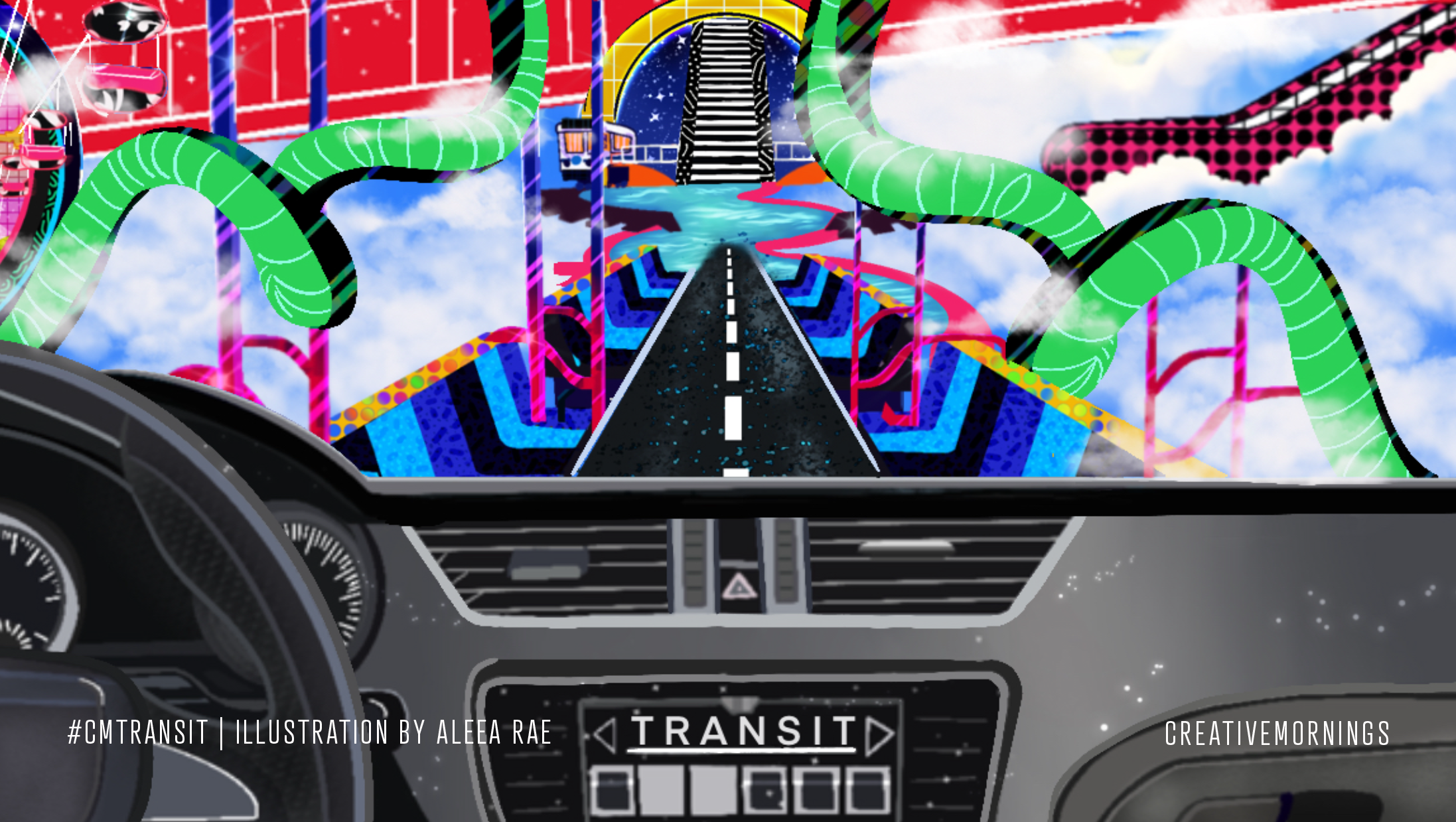 Our Cleveland chapter chose this month's exploration of Transit and Aleea Rae illustrated it.
Location
Hosted at NYC | Zoom or YouTube Live
Your home
New York, New York United States
When October 16, 2020
10:00am - 11:30am