How to practice compassion for you
Tara has helped to build a creative community that supports each other in many ways, she will share a few ideas on that has helped her and gained compassion
About the speaker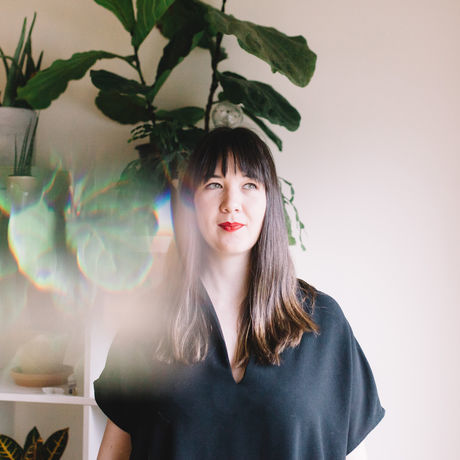 When Tara Galuska was five she wanted to be either an artist or a unicorn. The unicorn plan didn't come to pass but her dream of being an artist did! Tara is a paper artist whose delicate and intricate miniature paper plant artworks explore interior spaces and the plant owners themselves. Born in Zimbabwe in 1984, Tara spent her early childhood in Zambia before moving to Australia. She now lives in Vancouver, Canada, with her husband and two cats (and many plants). Over the last two years Tara has built a thriving art practice and business and creates artworks for clients from all over the world. In addition, she works with select brands to create custom work for their projects including Urban Outfitters, The Land of Nod and last year she lent her paper engineering skills to a commercial for Tide. Tara also works with THRIVE Art Studio a place that creates community and support for female artists. She facilitates groups, hosts events and mentors women in achieving their art and business goals.
Tara would still like to be a unicorn.
How do you define creativity and apply it in your life and career? Creativity is such a gift in my life as having it on my side means that anything can be figured out.
One of the first things that comes to mind when defining what creativity means to me is problem solving. Maybe this has something to do with a background in studying design or maybe it's because the first creative people I knew, my parents, were excellent creative problems solvers. I don't see problems as a negative but rather as an opportunity to really flex my creative muscles.
In my artwork right now I am really diving deep into asking myself why I do what I do. This means my work now is filled with opportunities for creative problem solving and for the most part I am loving looking at everything from the visuals to the core of who I am and what is important to me.
Where do you find your best creative inspiration or energy?
I think my best creative inspiration and energy finds me but I have to be ready and receptive. When I focus, listen and pay attention all the creative ideas, information, and resources I need are right there in front of me as a source to tap into.
Being consistently in this ideal state can be hard for me sometimes as a Type A personality who loves goal setting and doing all of the things but that's what makes life interesting!
What's one piece of creative advice or a tip you wish you'd known as a young person? I wish I had known about self compassion! Surely I must have heard about the concept along the way, I mean I watched a lot of Oprah. But somehow it wasn't until I was 26 and having a very hard time that I heard what it was and my mind was b-l-o-w-n. It changed not only my creative life but everything in between. I heard what I need to hear about self compassion at the right time but super young Tara really could have used it too! Who (living or dead) would you most enjoy hearing speak at CreativeMornings?
There are so many amazing artists here in Vancouver I'd love to hear speak! I know you've already had our THRIVE Mastermind members Danielle Krysa and Ola Volo speak at CreativeMornings but we've got a whole lot more who I know would be amazing. Sandeep Johal, Aimée Henny Brown, Nomi Chi… the list goes on and on!
What did you learn from your most memorable creative failure?
No one else cares about what I do as deeply as I do. They don't even care half as much as I do! It was so freeing to realize this and really helped me understand what people meant when they said there is no such thing as failure. I now push myself to fail fast, fail often and use it to learn and grow.
What's your one guilty creative indulgence?
I am not into guilt. I don't see feeding or exploring my creativity as something to feel guilty about so I am guilt free. I feel the same way about chocolate cake too!
How does your life and career compare to what you envisioned for your future when you were a sixth grader?
She'd be so excited and blown away! I honestly didn't have a clear or even slightly hazy vision for my future as a sixth grader or even young adult. I didn't see example of the kind of life I live now so would not have known to dream it. My main strategy was just to try do the next thing that felt right and it's lead me right where I need to be.
What was the best advice you were ever given?
Do the work! We say it to each other here all the time at THRIVE but honestly it is almost the answer to everything.
Favorite quotes from this talk
No quotes yet. Sign in to tag a quote!
Photos from this talk See all
navigateleft
navigateright
185

Lovely Attendees





see everyone