Survival of Culture, Heritage & Creativity through Fashion & Textiles with Dr. Dan Coughlan
June 30, 9:00am - 10:30am BST. Hosted at Paisley Arts Centre
part of a series on Survival
About the speaker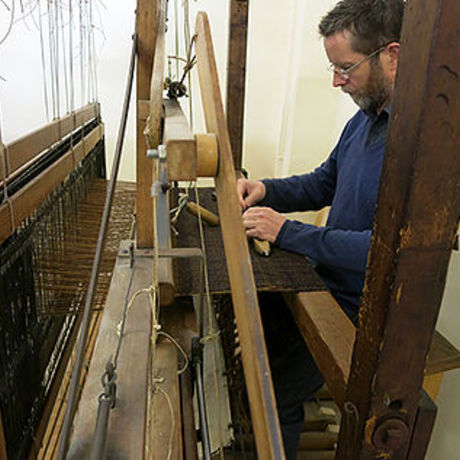 Fashion & Textiles Curator at Paisley Museum Dr Dan Coughlan, Paisley Museum, recently re-created, from research on original fragments, the world's only fully-operation Paisley shawl loom as part of his PhD research at UWS.
Local partners
InCube is Renfrewshire's "one stop shop" for start up businesses. Alongside Business Gateway workshops and Prince's Trust Enterprise sessions our InCube incubator helps launch and grow creative design / retail businesses with a broad mix of 1-1 support, training and advice from industry experts and provides a worry-free environment in which young businesses can concentrate on developing their products, services and markets.
Paisley's bid for UK City of Culture 2021 is part of a wider push to use the town's unique cultural and heritage story to transform its future.
We support Scotland's creative businesses – it's as simple as that.
Our services help creative micro-businesses and individuals build the skills and knowledge they need to succeed. We do this by providing specialist information and advice, as well as training and networking opportunities. Whether your ambitions lie in the commercial or not-for-profit sectors, we can offer support to you at any stage.
Additional details
Exploring how the survival of a historic culture & it's creative significance to heritage can be achieved through fashion and textiles join us as we head to Paisley for our June event.
With Dan Coughlan, Curator of Fashion & Textiles at Paisley Museum joining us for this exciting discussion, we'll be kicking off the WEAVE festival all in CreativeMornings style.
Location
Hosted at Paisley Arts Centre
New Street
Paisley, Renfrewshire United Kingdom PA1 1EZ
When June 30, 2017
9:00am - 10:30am