Steve Claydon
August 16, 7:30am - 9:00am AEST. Hosted at TAFE Queensland
part of a series on Justice
About the speaker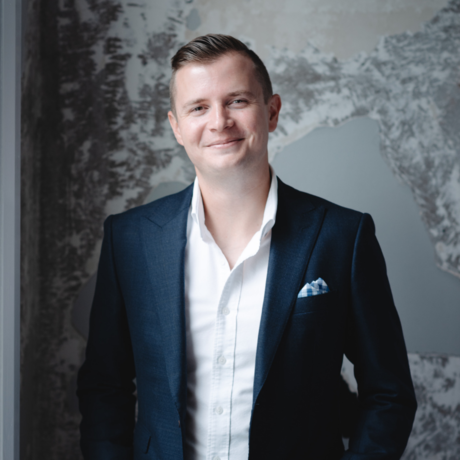 Steve Claydon has been doing his own thing for the past six years across a variety of business ventures. Most of his time is spent speaking with large companies and creative thinkers across Australia and New Zealand, helping them to strategically and purposefully grow their business numbers. He actually cares very little for business numbers, and thinks of them as more of a scoreboard reflecting something vastly more meaningful.
And that's what he wants to talk to you about at CM/TWB.
Local partners
TAFE Queensland is both the venue and catering partner for this month's CreativeMornings/Toowoomba. Thank you so much to the team who are collectively keeping everyone sheltered, watered and fed on a cold Friday morning. Students of TAFE Queensland will be behind some of these services, so please make sure you thank you on the morning and show them the support we all need at the beginning of our careers!
Additional details
Directions: We will be based in the Futures Restaurant within TAFE Queensland. It is located in A Block. We suggest parking on the ring road, and then walking up the main pathway to A Block. There is also street parking on Bridge Street and Lindsay Street. Here is a map for those visual people.
Access situation: TAFE is fully accessible.
Please contact us at toowooomba@creativemornings.com if you have any questions.
–
[ FREQUENTLY ASKED QUESTIONS]
If it's free, do I need to register?
Yep! (Please.) Because we need to allocate you some coffee and pastries, and imagine missing out on those…
If you just turn up on the morning, we can't guarantee you a seat/croissant. So please help a girl out and register.
Do I need to bring anything?
A mug or KeepCup for your coffee, and an open mind! And maybe a notebook if you like.
How long does it go for?
All our events are the same format – doors open at 7.30am, the talk starts at 8.00am and finishes (as much as possible) at 8.30am. Doors will open after the talk, and you're welcome to stay for another coffee and a chat until 9.00am or so.
All events will be on a Friday morning. We don't currently have plans for night-time or weekend events, but you never know…
Can I bring my little one?
Absolutely! Everyone is welcome!
If they're going to go crazy on the croissants, let us know and we'll put them down as an extra person ;)
What if I miss out on tickets?
We use a waitlist for registrations and release any extra tickets as they become available via a lottery. We'll send you an email if your name comes up, and priority is given to those who get stuck on a waitlist for 2-3 months.
If you can't attend, please, please, please release your ticket ASAP so someone else can join us. Please don't register if you don't think you'll actually attend. We will eventually have to take you off the invite list if you regularly don't show up for events, just to make it fair for those who regularly miss out.
Location
Hosted at TAFE Queensland
100 Bridge Street
Toowoomba, QLD Australia 4350
When August 16, 2019
7:30am - 9:00am