Stephanie Glaros
September 15, 8:30am - 10:00am CDT. Hosted at Minneapolis Institute of Art
part of a series on Compassion
About the speaker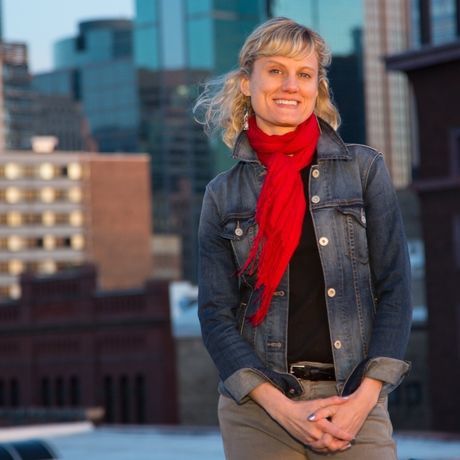 Stephanie Glaros is a teaching artist, author, and speaker based in Minneapolis, Minnesota. She spent eight years as the art director for Utne Reader magazine, but she is best known for her blog and book, Humans of Minneapolis. Her work has been featured in the Star-Tribune, Minnesota Monthly, City Pages, and on MPR.
Local partners
Additional details
This Month's Theme: Compassion This month's theme is Compassion, chosen by CreativeMornings/Helsinki, illustrated by Sami Viljanto and presented by Shutterstock.
When does the event start? Doors open and registration starts at 8:30am. We'll have coffee and breakfast ready for you.
Parking? There's paid parking in an attached ramp or free parking on the street. Make sure to read the signs as some parking is only 2 hrs and only applies during rush hour.
Location