Silvana Bahia - Insecure - Evento Online
June 26, 8:30am - 10:00am -03. Hosted at Online.
part of a series on Insecure
About the speaker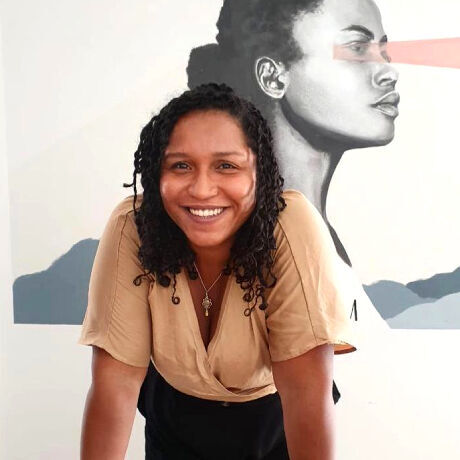 Silvana Bahia é co-diretora do Olabi, organização social com foco em inovação, tecnologia e diversidade, por onde coordena a Pretalab e outras iniciativas. Pesquisadora do Grupo de Pesquisa em Políticas e Economia da Informação e da Comunicação do Programa de Pós-Graduação em Comunicação da UFRJ, mestre em Cultura e Territorialidades pela UFF. A primeira selecionada para o programa Lauttasaari Manor Residency na Finlândia, colaborando por três meses com o projeto Anti-Racism Media Activist Alliance (ARMA)em Helsinque. Em 2019, a convite da FLUP - Festa Literária das Periferias co-dirigiu ao lado de Bruno F. Duarte o documentário Quadro Negro, sobre a trajetórias de estudantes negros na universidade . Foi facilitadora da Maratona RodAda Hacker - oficinas de empoderamento feminino em novas tecnologias, co-coordenou o plano de comunicação do filme KBELA e é colaboradora da plataforma Afroflix. Recebeu o prêmio Destaques da Cultura Digital: Inovação Social e Tecnologia, concedido pelo Centro Cultural Banco do Brasil e Programa Avançado de Cultura Contemporânea da UFRJ de 2017.
Location
Hosted at Online.
Zoom
Link será enviado próximo ao evento, Brazil
When June 26, 2020
8:30am - 10:00am