Scandinavian Design Group — From Land to Brand
September 27, 7:30am - 9:00am CEST. Hosted at Youngs
part of a series on Muse
About the speaker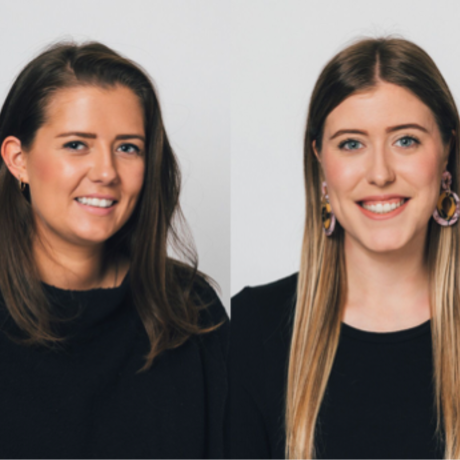 What comes to mind when you think of Norway?
Mountains? Fjords? Oil? Perceptions of Norway worldwide have changed little in the last few decades. And while Norway is, still, all of these things, it is also so much more.
Project Brand Norway, challenges established perceptions and presents Norway as an exciting country to visit, live in, work with and invest in. Drawing inspiration from HRH King Harald V's perspective on diversity and inclusivity and Prime Minister Erna Solberg's push towards a greener future, Madi, Ida and the team at Scandinavian Design Group have created a dynamic nation rebrand for a sustainable future.
—
Ida has a bachelor in Graphic Design and Art Direction from NABA, Milan, and works as an Experience Designer at Scandinavian Design Group. She has both her head and her heart in the solutions she develops, aiming to move the people she's designing for regardless of the platform. Conceptual at her core, she is creating brand systems that provide unity, consistency, and flexibility.
Madi has a Bachelor in Communication Design and currently works as an Experience Designer at Scandinavian Design Group in Oslo. At SDG she gets to work across the intersection of brand and digital design to make sure the implementation of the brand is as good as, if not better than, the inception. As a firm believer that a solid process and foundation is necessary for a quality end product; Madi embodies the 'all-rounder' with experience running workshops, undertaking user insights and user tests to then carrying out the visuals.
In this CreativeMornings talk they will delve into their experience of designing Norway's brand experience and why King Harald is the muse behind the concept.
Local partners
Making Waves apply strategy, design and technology — helping bold enterprises transform into successful digital businesses. A digital innovation partner to their clients, offering the full stack needed to become a digital winner. Creating experiences that inspire.
Additional details
Doors Open at 7:30, Warm-up starts promptly at 8:00.
Details of this month's event — Speakers: Ida Louise Andersen and Madi Thompson from SDG Warm-up: TBA Venue: Oslo Innovation Week, Youngs Breakfast: TBA
Location
Hosted at Youngs
Youngstorget 3
Oslo, Norway 0181
When September 27, 2019
7:30am - 9:00am