Sabra Seligman
March 15, 8:30am - 10:00am EDT. Hosted at The Venture City
part of a series on Water
About the speaker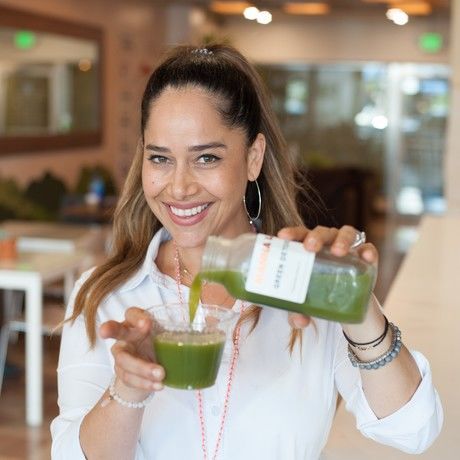 In line with our theme, we're asking you to bring a water bottle or mug!
Sabra Is a wellness entrepreneur and holistic nutrition expert; for the last 18 years she has dedicated her life and career to educating others via a variety of wellness practices, including conscious eating, food as medicine, detoxification and has help built wellness projects for big hospitality groups around the globe. She has a deep passion for how food affects the mind, body connection and believes in a holistic lifestyle as a true key to radiant health, self-healing and life long vitality. Sabra works with her community to inspire, bring shift and help transform others lives with her 1 on 1 coaching sessions, her signature online plant-based nutrition program, which is an APPROACHABLE, INSPIRING and TRANSFORMING tool to set you off to be your own nutritionist.
Local partners
Plant-casual and superfood-based juice bar and café brings a taste of true wellness and conscious eating to the historic Alfred I. Dupont building in downtown Miami. Manna Life Food has a selection of wholesome and flavorful raw and baked treats, savory and sweet bowls, superfood arepas, nori burritos, smoothies, juices, nut mylks, and grab-and-go snacks for today's health-forward and fast-paced generation.
We are a new venture and growth acceleration model that helps diverse founders achieve global impact. We are on a mission to bring equal opportunities to entrepreneurs around the world. Aside from working with visionary startups, we provide education opportunities to our community in tech and entrepreneurship. We were founded in Miami by Laura González Estéfani and Clara Bullrich in 2017 and our headquarters are in Little Havana. We also have a campus in Madrid as well as a presence in San Francisco and Sydney.
Location
Hosted at The Venture City
2234 SW 8th St
Miami, Florida United States 33135
When March 15, 2019
8:30am - 10:00am