Rolf Skjöldebrand, Non-Violence
June 9, 8:00am - 9:00am CEST. Hosted at HELIO GT30
part of a series on Survival
About the speaker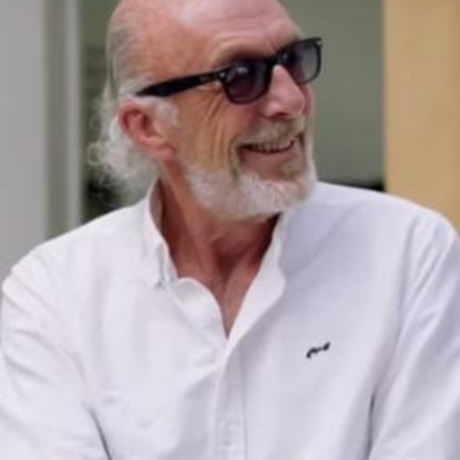 Welcome to this Creative Mornings Stockholm with Co-Founder of the Non-Violence Project, Rolf Skjöldebrand.
The Non-Violence Project Foundation was founded by Rolf and his colleague Jan Hellman in 1993, with the vision to create a better world for the next generation. Their mission is to inspire, motivate and engage young people to understand how to solve conflicts without resorting to violence. Their true belief is that knowledge is the only weapon against violence and during the years they've developed easy to use education materials for teachers and students. To date we have trained and educated 8 million students, teachers, sport coaches, athletes and volunteers in more than 30 countries on all continents.
NVP has won several awards for best practise, recently the Call to Service Award by President Obama. The symbol, the knotted gun was originally created as memorial tribute to John Lennon when he was shot and killed in New York 1980. In 1986 in was placed outside the United Nations in New York as global peace- and non-violence symbol and has since then grown to become the strongest peace- and non-violence symbol on the planet.
Rolf has a background as the former Founder and Chairman of Brand Management Navigator, the first branding agency in Sweden, with clients like Shibstedt, Volvo and IKEA. He's also former co-founder of Skjöldebrand & Sjögren Advertising agency with clients like McDonald's Levis, Nissan Cars, NK, to mention a few.
Local partners
Big Thanks to our partner Helio! Helio is an office club for creators and entrepreneurs, bringing together diverse industries and people at eight different locations in Stockholm. Our community of members span from startups to investors, to film producers to social media experts and inventors, all believers in the idea that an open and including environment benefits us both as people and businesses.
Location
Hosted at HELIO GT30
GREV TUREGATAN 30
Stockholm, STOCKHOLM 11438
When June 9, 2017
8:00am - 9:00am