Robert Cawston
December 15, 8:30am - 10:00am GMT. Hosted at City Art Centre
part of a series on Context
About the speaker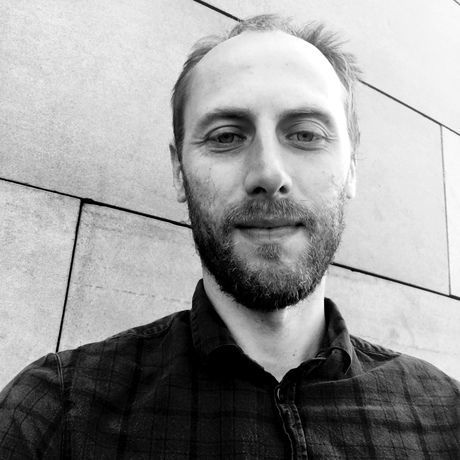 Museums have always seemed important to me. At different times they have served as spaces of refuge, places of mystery and exploration as well as dynamic sites of change and experimentation. Reflecting on my museum experiences this talk will explore what ingredients make a museum a museum, and question our complicated relationship to the objects within them. Can museums exist without objects? How can you describe things that have no literal translation? And, in a world of multiple voices and rising division, do museums still have valuable role to play? Pointing to examples of projects using digital tools to create new ways of experiencing the past and present, I will explore what a contemporary museum can and should be, asking how do they speak, and who they are for.
Rob Cawston is Head of Digital at National Museums Scotland where he uses digital tools and content to connect audiences to the museum and its collections. He has over 15 years' experience of working in the cultural sector – from leading digital transformation at BAFTA to promoting open, independent journalism with OpenDemocracy and developing explosive online science content for the Royal Institution. He currently sits on the Advisory Board of Voluntary Arts Scotland and, whilst not wandering around museums, he can often be found drinking coffee, coaching school football or recording lonely trees.
Local partners
SCOTLAND'S NO.1 INDEPENDENT DISPLAY COMPANY At Eastern Exhibition & Display we offer creative and practical solutions for any and all types of display. We supply both graphic and exhibition build solutions for both interior and exterior projects and support branding for any type of event. We aim to make our customers' vision a reality and are renowned for delivering the best quality products on time, on budget, every time.
FreeAgent is award-winning online accounting software that's designed for the way small businesses work. More than 40,000 freelancers and small business owners use FreeAgent every day to track time against projects, raise invoices, file tax returns and just get on with the work they love - not the paperwork.
Additional details
This is a not to be missed Christmas special event - as well as getting to hear from Robert Cawston, Creative Mornings will host the premiere of a new, specially-composed 30-minute piece of ambient music called 'Context' written and performed by The Context Trio (David Jack, Bill Walsh and Chris Howard). Drawing inspiration from the format of Creative Mornings itself, the piece of music will be played as guests arrive at the venue, using repetitive motifs and an electronic backing track to adapt to the context of the space as it fills with people.
Location
Hosted at City Art Centre
2 Market Street
Edinburgh, Scotland EH11DE
When December 15, 2017
8:30am - 10:00am