Roan Lavery
March 23, 8:30am - 10:00am GMT. Hosted at Summerhall
part of a series on Courage
About the speaker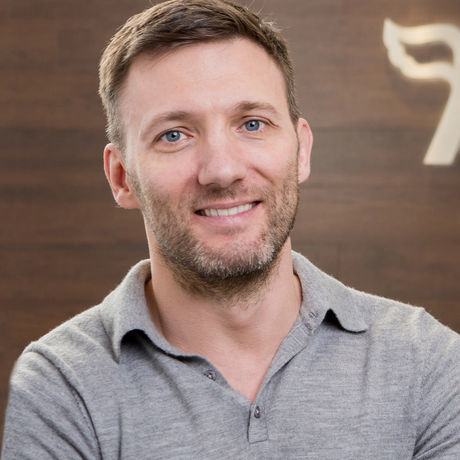 Be Brave: 3 things I've learned about courage
As a society we glamourise and romanticise stories of bravery and heroism. Whether it's knights in shining armour or intrepid entrepreneurs changing the world, courage is the foundation of many of these adventures. But real life isn't a fairy story and we don't always get to find riches and ride off into the sunset. What happens when courage alone isn't enough to ensure success, and what to do if it all comes crashing down?
In this talk Roan will discuss the role of courage in meeting the challenges we all face, based on his experience of launching, building and growing FreeAgent, an online accounting software company that started out as a side project and grew to a market leader in the industry over the last 11 years.
Local partners
FreeAgent is award-winning online accounting software that's designed for the way small businesses work. More than 60,000 freelancers and small business owners use FreeAgent every day to track time against projects, raise invoices, file tax returns and just get on with the work they love - not the paperwork.
SCOTLAND'S NO.1 INDEPENDENT DISPLAY COMPANY At Eastern Exhibition & Display we offer creative and practical solutions for any and all types of display. We supply both graphic and exhibition build solutions for both interior and exterior projects and support branding for any type of event. We aim to make our customers' vision a reality and are renowned for delivering the best quality products on time, on budget, every time.
Summerhall is open to the public all year round and hosts events in all the City's major festivals. But it's far more than Edinburgh's newest and biggest arts venue. Visitors will find theatre and gallery spaces, libraries and small museums, educational and research programmes, studios and workshops. It's a new kind of community: a cross cultural village where arts and sciences talk to each other, where high tech rubs shoulders with all the arts including film and television and a craft brewer has revived a three hundred year old tradition of brewing on the site. Our Bar/Café is suitably named The Royal Dick, a nod to our building's famous veterinary history. Most importantly Summerhall is a work in progress – as more space is developed more ideas emerge. Here the possibilities are endless, "everyone is an artist".
Additional details
This event will be held in the splendid Main Hall at Summerhall, free coffee and gorgeous breakfast will be served.
Location
Hosted at Summerhall
Red Lecture Theatre, Summerhall, 1 Summerhall Edinburgh
Edinburgh, Scotland EH9 1PL
When March 23, 2018
8:30am - 10:00am