About the speaker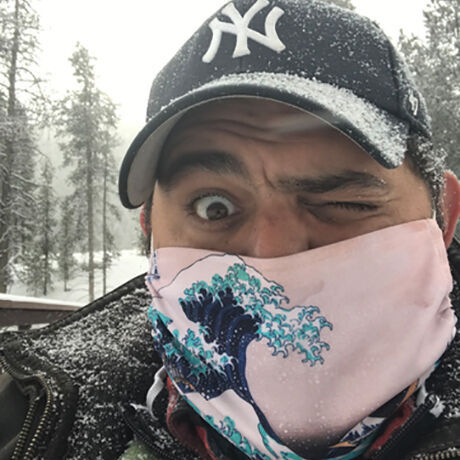 Contemporary artist Rex Hausmann is a San Antonian who started his art education at UTSA graduating from Savannah College of Art and Design on scholarship with a BFA in painting (2006) and an MFA in painting (2016).  His artist philosophy remains simple "Grow Where You Are Planted" displayed behind Phebe, the bougainvillea, on the front of his family buildings at The Hausmann Millworks: A Creative Community in downtown San Antonio. Rex has shown and lectured nationally and internationally, appearing in many speaking functions including TEDx San Antonio at Trinity University, McNay Museum of Art, The San Antonio Museum of Art, and The University of Texas at San Antonio as well as The Spencer Museum of Art. He has shown work at The Smithsonian in Washington DC, The Institute of Texan Cultures, Neiman Marcus, The Lawrence Art Center and The Cloister at Sea Island Resort. He has spoken on National Public Radio many times across the United States.   His home base remains in San Antonio, Texas at The Hausmann Millworks: A Creative Community where he gardens, teaches and paints daily and enjoys a cigar with friends every so often. 
Local partners
Estate Coffee Company is a small batch, craft coffee roaster and espresso bar in downtown San Antonio, Texas. We believe in sourcing the best coffee and ingredients for our beverages by working with family-owned importers and local food purveyors. We try to promote transparency by having the roasting and brewing methods front and center in our 1,200 square foot space with seating for you to watch and feel involved with the coffee roasting process.
TEKsystems supports interactive, creative and digital initiatives for clients ranging from digital agencies to Fortune 3000 companies by supplying skilled design, development, functional and marketing technology resources and solutions. As TEKsystems, we thrive at the intersection of technology and marketing thru providing resource-based solutions in the Digital, Creative, and Interactive space. Our San Antonio team specializes in providing local solutions with the backing of a national footprint ranging between web/mobile development, design, content strategy, and marketing technologies.
Additional details
Hi CM community! We'll be virtual again this month!
We will be coming together via Zoom. Look for e-mails the night before and morning of the event for link. If you're new to Zoom, you'll want to sign up for a free account ahead of time.
And don't worry, you'll join on mute with your video off, but we hope you'll turn that cam on and show us your smiling faces!
See you soon for virtual coffee and high-fives!
Location
Hosted at This is a virtual event, you will receive a link to attend in your registration email
When
–