Polina Tserkassova
November 24, 8:30am - 10:00am EET. Hosted at Lift99
part of a series on Death
About the speaker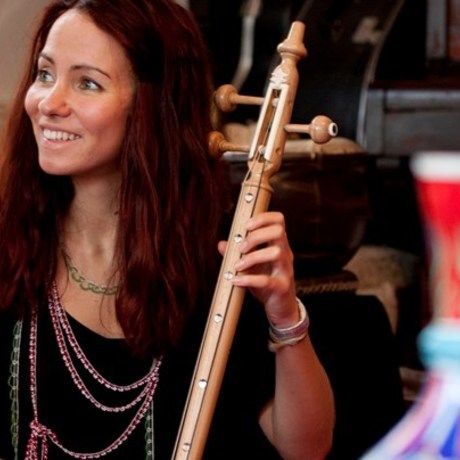 In our November morning, we will be talking about the concept of death in storytelling and why storytelling is a powerful and also dangerous tool in art, business and other industries.
Our speaker for Death is Polina Tšerkassova, a storyteller, musician, social and cultural anthropologist. Polina is a talented musician who plays more instruments than you could count on both hands' fingers.
Through music, she became interested in other cultures and worldviews. Polina also traveled a lot and lived abroad to learn more about different cultures from the locals.
She is also a Ph.D. candidate in the School of Humanities and lecturer in the Department of Social and Cultural Anthropology. Her research interests include the relationship between sound and experience, music, the creative process, and contemporary religious practices.
And now all these experiences came up to the profession of a storyteller. Polina composes fairy tales for kids and adults and tells them together with playing the unique folk instruments brought from different countries.
On CreativeMornings event we will also have a chance to listen to a small fairytale with music. So, be ready for some magic happening there!
Local partners
Additional details
CreativeMornings is a free, monthly breakfast lecture series for creative types. Each month we invite one speaker to share his/her experience about our global theme.
November's theme is DEATH, chosen by our friends over at the CreativeMornings/Miami chapter and illustrated by 2016 Adobe Creative Resident Syd Weiler.
The event is FREE. A number of places are limited.
8:30 doors open at our favorite Lift99 8:30 - 9:00 we enjoy coffee from Caffeine EEE and breakfast snacks 9:00 - 9:10 introduction part from the organizers 9:10 - 9:40 our morning talk with Polina 9:40 Q&A 10:00 Everyone takes off for work
The event is held in English.
Location
Hosted at Lift99
Tallinn, Telliskivi 60a
Tallinn,
When November 24, 2017
8:30am - 10:00am