Playing For Others
February 2, 8:30am - 10:00am EST. Hosted at The Fillmore Charlotte
part of a series on Curiosity
About the speaker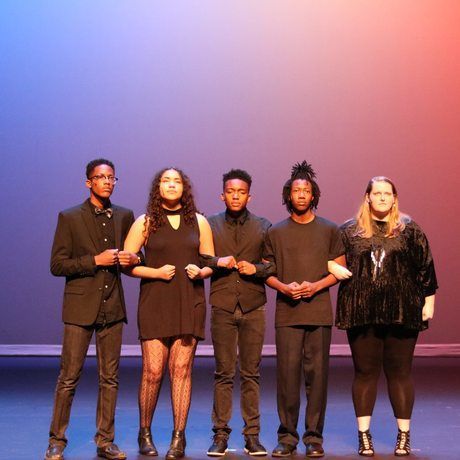 This month, we will be treated to a live performance of an original 20-minute musical that Playing For Others has created especially for – and inspired by – CreativeMornings/Charlotte and our February theme of "Curiosity."
Playing For Others (PFO) provides a space for teens to explore and answer the questions, "Who Am I?" and "How will I give of that?" through programming in Personal Development, Service, and the Arts.
Through Personal Development, teens focus on "Who Am I?" They recognize who they are being in each moment, increase their self-awareness, and learn to shift their perspective. Through Service, teens focus on "How will I give of that?" They become young philanthropists – giving of their time, talent, and treasure. And in the Arts, they experience self-expression, embracing creativity, and using that passion to serve.
Through PFO's core values – Attitude of Gratitude, Acceptance, Accountability, and Action – teens learn to become effective leaders of self and others.
PFO is cultivating the next generation of leaders, philanthropists, and compassionate human beings.
Local partners
Location
Hosted at The Fillmore Charlotte
820 Hamilton Street
Charlotte, North Carolina 28206
When February 2, 2018
8:30am - 10:00am