How a serial luxury real estate entrepreneur and passionate social capitalist began a quest to improve the lives of those living in garbage dumps
Peter Dupuis talks about the start of his quest to make a change, creating homes in areas of the world that many would descibe as ugly.
About the speaker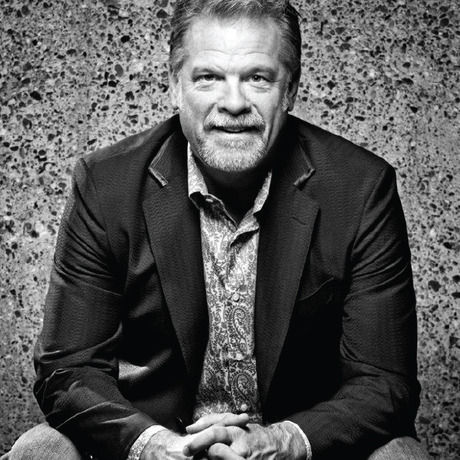 NOTE: Vancouver uses a lottery system, so please JOIN WAITLIST to obtain a ticket. See below for more info.
Since 1982, Pete Dupuis has been involved in the successful sales and marketing of luxury real estate as CEO and President of S&P Real Estate Corporation. Along with his business partner Sid Landolt, they have sold more than 22,000 condominiums on four continents and in 11 countries, and have worked with clients such as the Four Seasons, Trump International and the Ritz-Carlton.
A chance meeting with TOMS shoes founder, Blake Mycoskie on a flight from Los Angeles to Vancouver in 2009, inspired Pete to spend the next three years studying social entrepreneurship, modern philanthropy, slum housing and landfill communities. Pete's thesis on the matter, entitled "World Housing: A Blueprint for Creating Third World Bottom of the Pyramid Housing Supply Through a First World One-for-One Real Estate Gifting Model" was successfully defended in January 2013, and the following day the World Housing program was initiated as the world's first one-for-one real estate gifting model.
How do you define creativity and apply it in your career? Creativity is the engine of positive change. I define creativity as the ability to draw from experience, knowledge and instinct to see things from a perspective that others can't or don't want to. My role is to apply creativity to challenge people to do things they would never have considered and encourage one to actively participate in personal growth in their profession and, if inspired, creating social change for the benefit of people in need.
Where do you find your best creative inspiration? The ocean and mountains are a place of santuary and clean thinking. Being in this enironment refreshes my thinking and allows me to challenge myself so i can challenge others.
What's the one creative advice or tip you wish you'd known as a young person? Ha, it's a tie, so i'm giving you both: (1) take chances. Don't be intimidated by other people that critisize and are afraid to try new things as they're just trying to keep you at their level. (2) failure is the most important driver of personal growth. Fail often and fail well. A successful failure is just the next step to creating something of personal significance. Remember, the dude who created the sticky note failed at creating a better glue.
Who would you like to hear speak at Creative Mornings? Scott Neeson. He gave up a his life of success and excess in Hollywood at the peak of his career to move to the steung meanchey dump to create Cambodia children's fund. He's the world leader in creating social change for those most in need.
What's the craziest thing you've ever done? Travelled to, and studying, third world dump communities then locked myself in a room for 6 months and wrote my thesis. I turned my back on the first world to open my mind to what really matters in the real world.
What are you reading these days? I read digitally. I surf zite like a vacuum sucks dirt and am actively picking away at 5 books on kindle: (1) this will make you smarter – new scientific concepts to improve your thinking, edited by john brockman (2) hbr's 10 must reads "on managing yourself", a collection from the Harvard business review (3) "the war of art" - break through the blocks and win your inner creative battles, by Steven Pressfield (5) how to tell a story and other essays by Mark Twain. Also just finished "Cycles of Lies – The fall of Lance Armstrong", by Juliet Macur. It will be interesting to see how Lance reacts to his biggest failure over the medium term.
Favorite quotes from this talk
No quotes yet. Sign in to tag a quote!
Photos from this talk See all
navigateleft
navigateright
219

Lovely Attendees








see everyone