The growing movement of "Effective Altruism" is about answering one simple question. How can we use our resources to help others the most. In this talk, Patrick Walker brings back his insights from the Effective Altruism conference and shares some ways to evaluate how you might give your time, or money to create the most benefit for the causes that matter to you.
About the speaker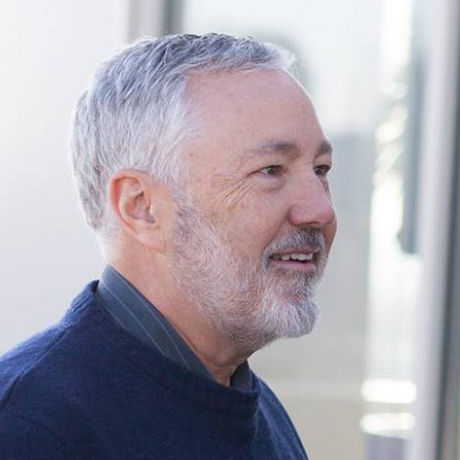 What does it mean to "do good?" The global CreativeMornings theme this month is COMPASSION, being sympathetic to the suffering of others, which is very similar to some past themes we've explored like EMPATHY and LOVE. In fact, even when we are given less specific emotional context our conversations include some touch of "purpose" or "making a difference." These seem almost essential to many people's creative processes, and they are primary facets of the CreativeMornings Manifesto
We hope that you'll find our speaker an unexpected source of inspiration on this topic in that he isn't a philanthropist, social worker, doctor, or philosopher. Patrick Walker is a former CEO and strategic consultant. He spent a lifetime as an entrepreneur, leading 4walls.com and DLM Studio, a Cleveland, Ohio-based product design firm, manufacturer, and supplier for commercial use interior design products until selling the business in 2016. In his presentation, he'll be discussing ways compassion moves to action, and also discussing the new and growing Effective Altruism movement.
Bio: Patrick Walker is president of Northish. As a strategic consultant, he helps foster creativity and unearths connections and opportunities for artists, entrepreneurs, and executives in the ever-changing, complex systems woven in our modern world. Patrick spent a lifetime as an entrepreneur and enjoyed over 30 years of success, navigating the challenges of rapid technological change in both business and creative processes. The sum of his experience and perspective is unique, broad and considered invaluable wisdom for emergent and executive leadership.
Founder and President of 4walls.com, a Cleveland, Ohio-based product design firm, manufacturer and supplier for commercial use interior design products until selling the business in 2016, Patrick was also the co-owner and managing partner of 4walls.com's sister company, DLM Studio, which provided industry leading design services for both the residential and commercial wall decor industries and for 4walls' suite of products and services.
Patrick led both businesses through turbulent times, responding quickly to technology-driven change in the industry as well as macro-environmental challenges for all businesses. 4walls.com and DLM Studio weathered the 2008-2010 financial meltdown as well as 2 dramatic downturns in the wall decor business – one in the residential markets in the late 1990's and another in the contract/commercial markets in 2010-2014. He spear-headed several reinventions of the company, most notably transitioning to a digital print-on-demand model far earlier than the rest of their industry. His fondness for the strategic challenges is a result of these personal experiences of anticipating change, and the satisfaction of working through the impossible.
Favorite quotes from this talk
No quotes yet. Sign in to tag a quote!
79

Lovely Attendees








see everyone