Maxime Brunet - Ottawa Rock Camp for Girls
– Hosted at Idea Space
part of a series on Childhood
About the speaker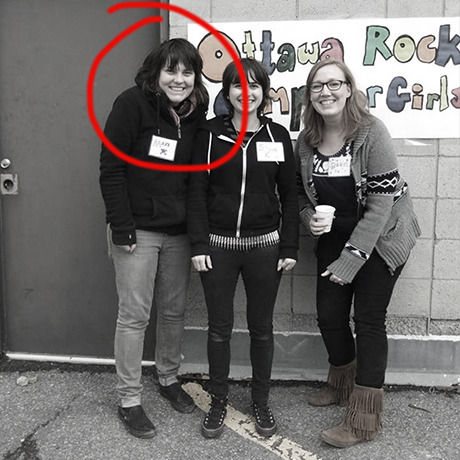 Ottawa Rock Camp for Girls (ORC4G) is a three-day camp held annually in Ottawa since 2006. The camp was first organized locally by the feminist arts collective, Ladyfest Ottawa. In 2012 camp, a small arts collective comprised of volunteer local female musicians and music lovers took over the project. Our camp seeks to empower young women aged 13 to 17 by offering them the chance to learn an instrument, meet new friends and perform at a showcase concert.
ORC4G believes that all girls, regardless of age, race, economic status, gender expression, size, developmental ability, religion or sexual orientation, should be able to attend camp. As such, we fundraise extensively to allow a variety of girls to participate - our suggested donation for participating in the weekend is of 20$, which includes use of instrument, rehearsal space, all meals and a showcase concert.
Maxime holds a B.A. in Political Sciences from the University of Ottawa. During her studies, she focused extensively on the role of gender within politics and society. She worked as Production Coordinator at community radio station CHUO 89.1FM from 2007–2010, where she developed an interest in sound reinforcement. Since 2011, she has been working as a freelance sound technician in music venues throughout the region. She has been volunteering with ORC4G since 2010, and coordinated the creation of the new ORC4G collective in 2012.
Local partners
An Ottawa institution, Magpie Jewellery takes pride and care in selecting only the finest jewellery from designers across Canada and the world and in bringing them together in unique displays that entice and inspire. With 3 locations Rideau, Glebe and the home of our fantastic support local collaboration "Arts Nest" at the new Westboro location, Magpie Jewellery is the first stop for designer and alternative bridal jewellery in Ottawa. Magpie Jewellery's support of CreativeMornings is just one of the ways in which they help foster a culture for creativity and art in Ottawa, we are thrilled to have Magpie Jewellery in the CreativeMornings community!
Ottawa's downtown collaboration space, studio and special events venue. Brought to you by @MediaStyle.
Location
Hosted at Idea Space
131 Bank St (4th floor)
Ottawa, Ontario Canada
When
–