[CANCELLED] Nick Lacelle
– Hosted at Ottawa Art Gallery
part of a series on Identity
About the speaker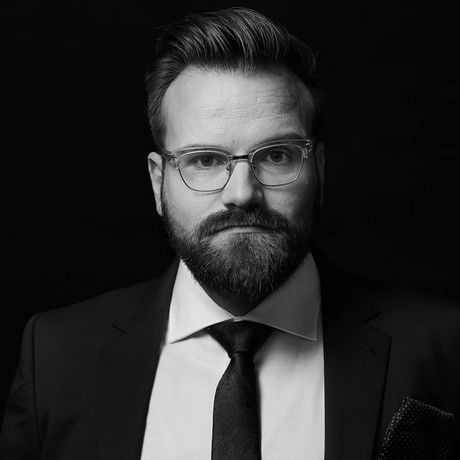 ******* EVENT CANCELLED DUE TO COVID-19 ******
If you had to describe your identity – the qualities, characteristics and attributes that make you, you – what would you say?
In this talk, filmmaker Nick Lacelle will discuss the importance of knowing your brand's character and identity while exploring the notion of "personified branding."
He'll examine how he helps translate brands into characters, the role identity plays in his career and how it impacts the creative process, creative pitfalls and the "get out of jail free" card that is "doing what you love".
Nick Lacelle is a filmmaker and entrepreneur based out of Ottawa, Ontario. He once tried to impress a girlfriend's parents by eating a 68-ounce steak in one sitting. It didn't work.
It was then when Nick realized he should probably develop additional "people" skills.
Nick has been making movies for 30 of his 36 years. With over 20 years of industry experience in film and television, Nick has dedicated himself to pushing cinematic boundaries, obsessed with achieving the most out of every production.
Nick's passion has led him through a career that can only be described as "Forest Gump-esque"- from having worked as a director and cinematographer on feature films, including projects for Netflix, HBO Canada, A24 Films and Lifetime – to his television background, from MTV Canada to the Comedy Network and Bell Media – and his experience creative directing for Parktown Studios, and collaborating on countless projects with local agencies and production companies.
He currently acts as partner and creative director at Dan Rascal – a video production company specializing in high-end video and video content strategies for brands and other agencies.
As creative director, Mr. Lacelle is responsible for overseeing all productions, maintaining creative excellence, and ensuring their execution to the highest possible standard.
He carries the lessons taught to him by that 68-ounce steak, and now enjoys speaking to young filmmakers and creators about the creative process, the creative pitfalls, and the "get out of jail free" card that is "doing what you love".
Local partners
Additional details
CreativeMornings is a monthly breakfast lecture series for the creative community with chapters in over 200 cities around the world. Each month we host an event that is always on a Friday, always in the morning, and always free. We provide coffee, a light breakfast, and a 20-30 minute presentation from a local creative person on the global CreativeMornings theme for that month.
Event Schedule:
8:30 AM - Doors open
8:30 - 9 AM - Check in, enjoy breakfast
9:00 AM - Talk begins
9:10 AM Speaker takes the stage.
9:45 AM Q&A with speaker
9:50 AM Closing remarks.
9:55 AM Audience takes the stage!
10:00 AM Off to work!
About the theme:
What makes you, you?
Your identity is made up of multitudes — the stories you carry, the music you love, the challenges you overcome, the books you read, the communities you're a part of, and more. But your identity is a colorful blend of not only what you consume or create, but also the questions you ask and what you're willing to learn.
In her CreativeMornings talk, Lucy Bellwood shared, "When we box ourselves too tightly into a single identity or career path, we deprive ourselves of the nutrients necessary to remain connected to the world around us. We are lacking in vitamin curiosity."
The things that make you unmistakably you are not just the eclectic edges, but the simple pillars, beliefs, and values that you simply can't shake. What sort of spirit or energy do you bring to a room? How do you show up in the world? What are your pillars?
The most unique care and love you can give to your creative identity is to craft it with your own hands.
This month's exploration of Identity is presented by our new Global Partner Basecamp! Our Jakarta chapter selected the theme and Nadya Noor illustrated it.
Accessibility: Venue is fully accessible. If you require any additional help or have suggestions as to how we could make our events more inclusive, please give us a shout ottawa@creativemornings.com!
Para Transpo drop-off entrance: 10 Daly Avenue, Ottawa, ON, K1N 6E2. The Daly entrance is between Waller and Nicholas on the south side. The gallery's large glass double doors are recessed from the street.
Parking: Street metered parking is available (check hourly limits) in the nearby Sandy Hill residential area.
Other paid parking options include: Le Germain Hotel parkade (Level P1), Novotel parkade (Entrance: 3 Daly Avenue) and the Rideau Centre parkade (Entrance: 80 Nicholas Street or 5 Daly Avenue).
Public Transit: For those taking OC Transpo, get off at Mackenzie King Bridge, walk east towards Ottawa U. The gallery is on the same side of the street as the Rideau Centre mall, at the northwest corner of Mackenzie King and Waller. The gallery's entrance is recessed from the street with an LED sign out front.
Location