[Virtual] Nature - Cage The Artist
May 28, 6:20pm - 7:30pm CEST. Hosted at Zoom
part of a series on Nature
About the speaker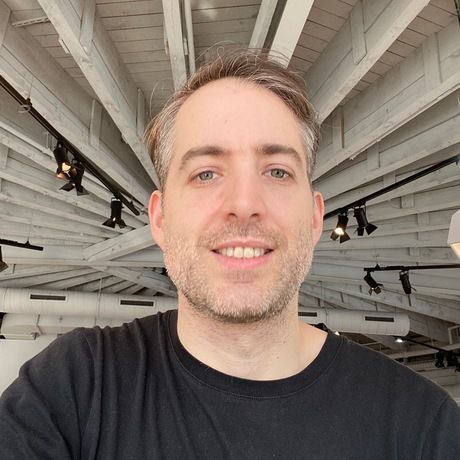 Ivan Flugelman is a designer, creative director turned into business designer working at SEHSUCHT. He kickstarted his career in Buenos Aires, Argentina working at top motion graphic studios and teaching in the 'Universidad de Buenos Aires' on Graphic Design and Audiovisual Design. His dissertation "Relationships between design, art and technology" have been published and lectured in several Argentinean universities. In 2011, he sold everything he had and took a plane to London where he worked at production companies doing art direction and design and eventually moved to Berlin that same year where until recently he has been working as creative director.
Having seen how quickly the industry has transformed in the last few years, he realized that he wanted to understand this process of transition and help the creative industry adapt to new ways of doing business. Believing in the intersection of design and business he is currently finishing his master studies at the Quantic School of Business and Technology and is working as business designer at Sehsucht, trying to find new ways of creating value for both the company and the clients it serves.
Local partners
Additional details
Centering the talk around human nature, "Cage The Artist" refers on the process Ivan had to undertake in order to shift from his artistic nature into a more business oriented one. The artist, with its quirks, lack of structure and temperament, seems to contradict—at first—with the analytical and rational nature of 'The Man'.
But that couldn't be further from the truth.
This talk will go through the spectrum of both the artistic and the business nature and share learnings and discoveries of being almost two years into this transition, how these two disciplines correlate and can unleash value to navigate through uncertain times. Optimistic in nature—thanks to the dreamer traits of the artist—we can use our creative power for delivering more value for the businesses we are all involved in and come up with new solutions that will help the post-pandemic recovery.
Location
Hosted at Zoom
everywhere
Hamburg, Germany 20148
When May 28, 2020
6:20pm - 7:30pm