Mutual Adoration on Craft
June 22, 8:30am - 10:00am EDT.
part of a series on Craft
About the speaker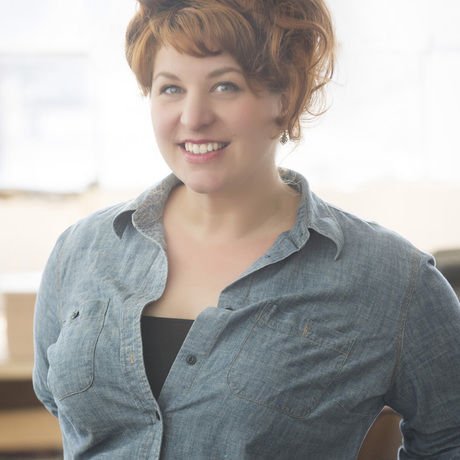 As one of Clare's art shows closed — a collaborative installation using found, donated and reclaimed materials — Wayne offered his garage for temporary storage. While we hauled materials into the garage, still managing to enjoy each other's company, we had the idea to do a project, our first, together. We had a lot of leftover wood from the show…so why not, you know, build a table or something?
That's how Mutual Adoration began.
Soon after came a commercial installation job using more of this wood. With our backgrounds in sculpting and printmaking (Clare) and photography and all things mechanical (Wayne), working with wood, together, was a surprisingly satisfying transition. We both prioritize craftsmanship and love colorful, visually compelling design. This makes our work easy.
Additional details
June is all about Craft. And, oh goodness, did we find the right speakers for this event. Mutual Adoration is Clare Fox and Wayne Maki. Together they created a furniture and home goods store in an old post office in Detroit. Cool and cool! We hope you will join us at TechTown on June 22 at 8:30. We're also honored to be part of Detroit Startup week. Come be part of the community.