Mine venner, jernteppene. Antje Bomann-Larsen - February Moments
–
part of a series on Moments
About the speaker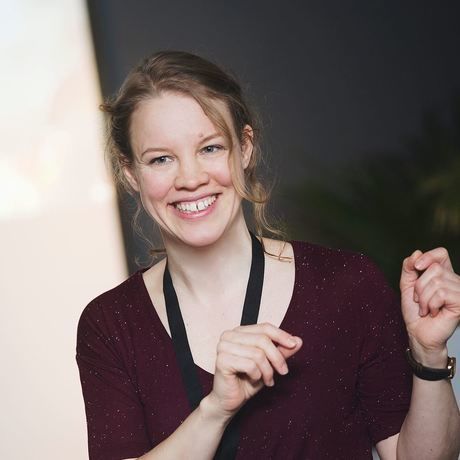 Antje Bomann-Larsen (1980) har jobbet med formidling siden 2004. Hun har holdt omvisninger, kurs og foredrag for alt fra barnehagegrupper til diplomater, og har opplevd det meste som kan gå galt i løpet av en presentasjon. De siste to årene har hun vært foredragsholder i eget firma med temaene presentasjonsteknikk, integrering og kulturforståelse. Antje har en master i idéhistorie fra Aarhus og har studert arabisk språk ved Freie Universität i Berlin. I dag bor hun i Groruddalen i Oslo.
Local partners
The basic idea behind Kulturhuset is to bring together artists, entrepreneurs, cultural workers and people with general measures brightly.
We want to create a space where inclusion across scenes and cultural expression is in focus; where new expressions and exciting collaboration can occur and traditional as well as experimental forms of culture can show off, meet and enjoyed.
Blank Space is an ambitious visual art house project in Oslo that works to fill the gaps in the art world today. Gallery. Workshops. Studios. Community.
Additional details
Denne måneden feirer vi "moments": De små øyeblikkene som i seg selv kan virke ubetydelige, men som likevel kan ha en stor innvirkning og betydning. Å holde en presentasjon innebærer alltid en risiko for å glemme hva man skal si. Dette øyeblikket, jernteppet, har fått et nesten mytisk rykte og kan skremme noen og enhver fra å åpne munnen i forsamlinger.
Som formidler har Antje Bomann-Larsen måttet forsone seg med utallige små og store jerntepper. Her forteller hun om hvordan hun innså at de var hennes venner, og hvordan hun etter hvert endret syn på det å ta risiko – og å feile – under en presentasjon. Det handler om å tenke uten å snakke, og om jernteppets motpol: Å snakke uten å tenke.
Dørene åpner kl. 07:30
PRESENTATION WILL BE IN NORWEGIAN