Michael Neudert
April 20, 8:30am - 10:00am CEST. Hosted at S76 – Spielraum für neue Ideen
part of a series on Game
About the speaker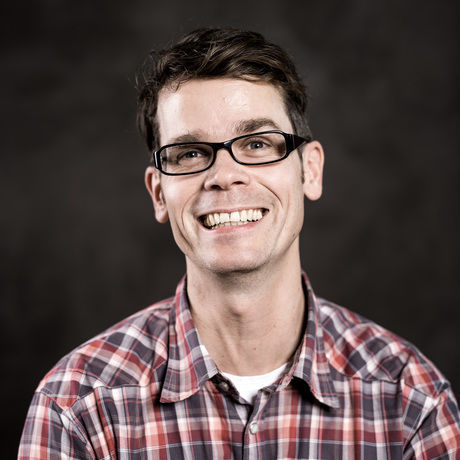 "Den ganzen Tag zocken und dafür auch noch Geld bekommen." So oder so ähnlich war es tatsächlich, als Michael Ende 2000 sein Studium "unterbrochen" hat, um GIGA Games – die erste tägliche Gamessendung in Deutschland – mit ins Leben zu rufen. Mehrere Jahre später hatte er täglich 8 Stunden in einem fensterlosen Studio verbracht, sein journalistische Volontariat abgeschlossen und war als CVD für Inhalte und Konzept aller Gamesformate von GIGA verantwortlich. Da bleibt es nicht aus, dass sich der Fokus vom Zocken zum Reflektieren verschiebt und an dieser Schnittstelle bewegt er sich seitdem. Denn egal ob Konzepte für Marken-Magazine oder Kommunikationsstrategien für Apps – eigentlich will er doch nur spielen.
"Die Geschichte der Videospiele ist eine Geschichte voller Missverständnisse …" Warum das so war und warum es mittlerweile nicht mehr so ist, darüber wird Michael Neudert beim nächsten CreativeMorning DUS sprechen. Darüber hinaus wird er ein paar Software-Perlen vorstellen, die abseits vom Mainstream das Potential von Videospielen aufzeigen.
Local partners
Wacom's vision is to bring people and technology closer together. We provide interactive pen displays, pen tablets, and styluses to equip and inspire everyone to make the world a more creative place. The advanced technology of Wacom's intuitive input devices has been used to create some of the most exciting digital art, films, special effects, fashion and designs around the world.
Kommunikation verändert. K12 unterstützt Unternehmen und Organisationen, die sich erneuern und ihre Zukunftsfähigkeit gestalten wollen. Dazu verbinden wir die Menschen im Unternehmen mit Visionen, Strategien und Veränderungszielen und aktivieren sie zu einer zielgerichteten und engagierten Unterstützung.
Location