Michael Johnson
April 12, 8:30am - 10:00am CEST. Hosted at Aperto
part of a series on Inclusive
About the speaker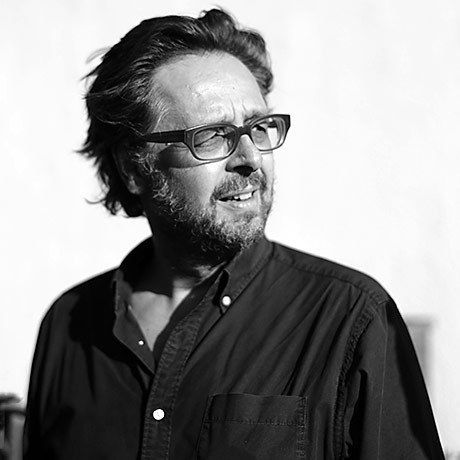 Michael Johnson has pretty much seen it all. He's had nine jobs and has been fired from three of them, before starting Johnson Banks in London 25 years ago.
He now has clients across the globe. He has rebranded Mozilla entirely in the open, launched a world-beating campaign for the University of Cambridge, and transformed the thought leaders of impact investment, Acumen – whilst knocking out dozens of stamps and hundreds of posters at the same time.
Johnson has written a book on problem solving and lifted the lid on the branding process with his international bestseller, Branding: In Five and a Half Steps (Thames and Huson). His third book, Now Try Something Weirder (Laurence King) comes out in May 2019.
Over his career he has won most of the design world's most desirable bits of wood and metal and in 2017 was awarded the Gold D&AD's Presidents Award, joining a list of previous recipients that includes Sir Terence Conran, Ridley Scott, Alan Parker and Wally Olins.
In his spare moments he wields old-fashioned yet wonderful cameras, and wonders why, after 48 years of trying, he isn't a better guitar player.
Local partners
Founded in 1995, Aperto was one of the first digital agencies in Germany. From its base in Berlin, Aperto has steadily expanded its portfolio to encompass the full spectrum of services within digital communication. With a broad spectrum of expertise, innovative ideas and agile methods, more than 400 "fusionists" work at the intersection of strategy, creativity and technology. Since 2016, Aperto has been part of IBM iX, IBM's global agency family.
Additional details
Now Try Something Weirder – How to keep having great ideas and survive in the creative business
The founder of internationally renowned branding agency Johnson Banks discusses a lifetime of thoughts on design, communication and branding, how to have (and keep having) great ideas – whilst staying in business.
The recent project initially began as a series of 'notes to himself'. But on a long train journey in 2016 Michael Johnson wrote down over 200 and realised that these could be useful to other creatives too. Three years later this new book gathers precisely 233 of these thoughts together in one small, affordable handbook. This talk will feature many of them: open-source thoughts for everyone and everybody.
Pre-release copies of the book should also be available to buy – it isn't officially released until later in May 2019.
Location
Hosted at Aperto
Chausseestraße 5
Berlin, Berlin 10115
When April 12, 2019
8:30am - 10:00am