Micah Bazant
September 29, 8:30am - 10:00am PDT. Hosted at Citizen Engagement Laboratory
part of a series on Compassion
About the speaker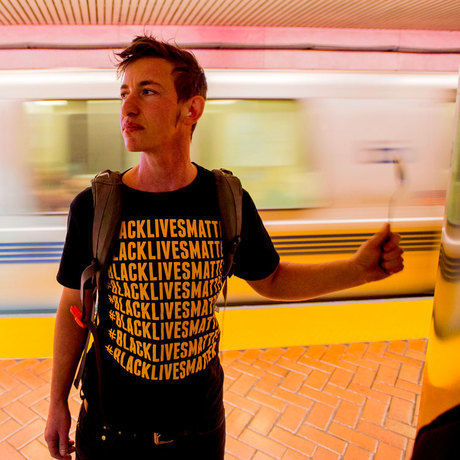 Micah Bazant is a trans visual artist who works with social justice movements to reimagine the world. They create art inspired by struggles to decolonize ourselves from white supremacy, patriarchy, ableism, and the gender binary. Micah is an anti-zionist jew and identifies as trans, nonbinary, and timtum (one of six traditional jewish gender categories). They make art as a practice of love and solidarity with trans justice and racial justice movements to help build power and shift cultural narratives. The ongoing process of developing ethical models for collaboration with grassroots community organizations is a large part of their work.
Micah has worked with hundreds of social justice groups across the US, and their work has been shared millions of times on social media and in the streets, as well as in galleries, museums and publications. They co-founded the Trans Life + Liberation Art Series and the Trans Day of Resilience art project, to help support and celebrate trans people of color while they are alive. In March 2017, Micah joined the staff of the national organization Forward Together as Artist in Residence. They are also an advisory board member of Sins Invalid, and a member of the Jewish Voice for Peace Artist Council.
They live in the Bay Area and enjoy learning the secret histories of plants, fostering monarch babies, and admiring sparkly things.
Local partners
Additional details
#CMOak Gives Back
We're running a collection drive this month — stay tuned for details!
Access info —
The Citizen Engagement Lab is a wheelchair accessible space.

Kiddos are absolutely welcome at our events! No need to register a ticket for them, as well.

For accessibility needs, please do not wear strong fragrances or perfumes. Guidelines on how to be fragrance-free are available here.

Bathrooms are available.

We, unfortunately, do not have interpreters available but are looking for someone for future events. If this is something you need and are interested in attending a specific event, please let us know and we'll try to make arrangements!
Location